Discussion Starter
·
#1
·
So little while back I was going through some bins in my basement and i came across an eldar Army of mine from about 8 years ago. I basically scrounged up what was re-usable and still in good shape, and used acetone to scrub all the old paint from the metal models. It's work in progress so far, but here's the list I've come up with.
keep in mind this is pretty much built with what I had lying around. unit point costs are omitted just in case it breaks some kind of usage law:
TROOPS
-Guardian squad "A": 10 guardians with shuriken cannon and warlock(conceal/singing spear)
-Guardian Squad "B": 10 guardians with warlock (conceal/singing spear)


ELITES

-Howling Banshee squad: 4 banshees, exarch with "executioner" and "war shout" -striking scorpion squad: 7 scorpions, exarch with "..claw" and "shadowstrike"
-Wraithguard squad: 7 wraithguard with warlock(singing spear/conceal)


HEAVY SUPPORT
-
Dark Reapers: 4 reapers

-
Falcon Grav tank: vectored engines and scatter laser (transport for banshees)
- WraithLord: starcannon


HQ
-
Farseer with 5 warlocks: Mind war/ spiritseer


1495 pts total


so there you have it, 1500 points of random junk I had almost forgotten about. I'd love any help you could give me, any suggestions would be great. I also Have about 10 extra rangers, 5 swooping hawks, a fire prism, and 8 dire avengers. these are all extras that i have unpainted but didn't find room for in the list.
Thanks a lot!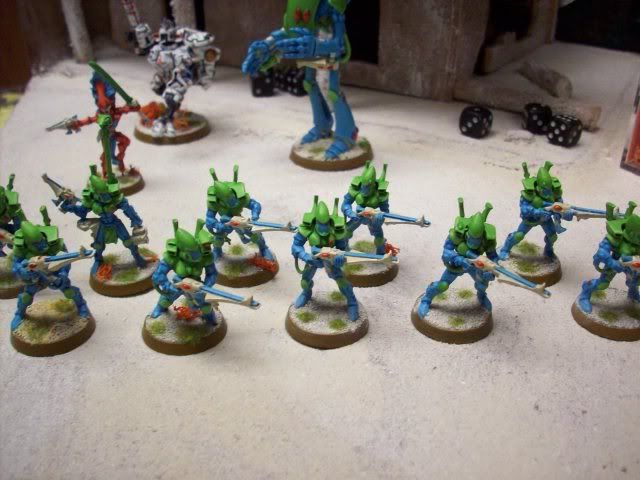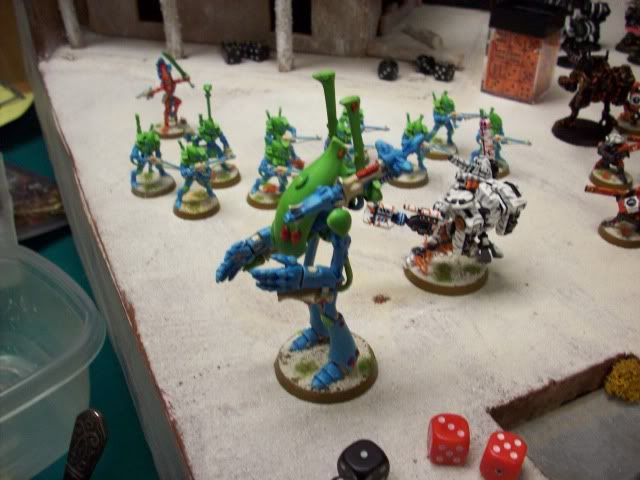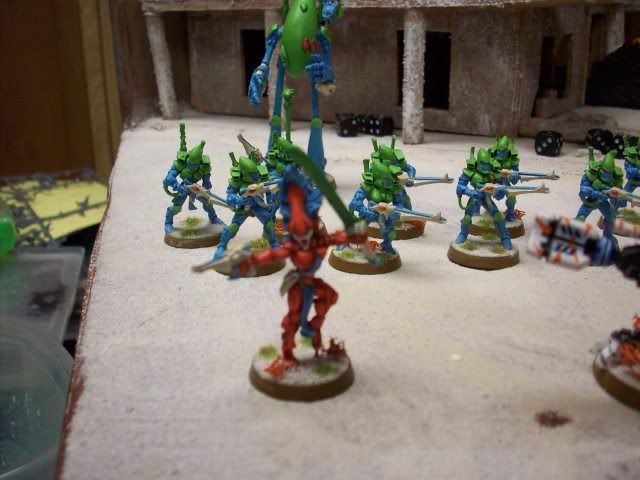 this is all I've got painted so far