Discussion Starter
·
#1
·
So, it has become time again, for yet another conversion and painting log. This time will be different though, this time I have a limited number of models and will finish
The first piece really was the one I entered in the CamelAid (thanks to all bidders and not least to minus_t who organized the whole thing).
This piece woke my appatite for the feral brothers from space.
The Space Wolves have a special place in my heart (or two actually) -they were the first minis I painted. My friend asked me to do a few models for him, and I had a blast painting the Ven Dread and Long Fangs. The second place they hold in my heart is that as the razers of Prospero. It made for some epic battles between my Thousand Sons and my friends Space Wolves back in the days.
So, it has become time to paint them again, yet again for a friend. This time however my skills have improved and I'm way more certain of my self as a sculptor, so I intend to build my friend a Space WOlf army the way I envision them, feral and barbaric with strong influence from the ancient scandinavian mythos.
The first unit is a pack of LongFangs. I went for two Missile Launchers and two heavy Bolters, I hop it's a good combo -if not I'll have to make more or swap the weapons
I also started working on a Rune Priest in Terminator Armour, maybe not the best choice of HQ but the general awesomness of the concept forced me to do it. He'll be given a cybernetic Raven and two wolves too as well as a long fur cloak.
Now, the first pics.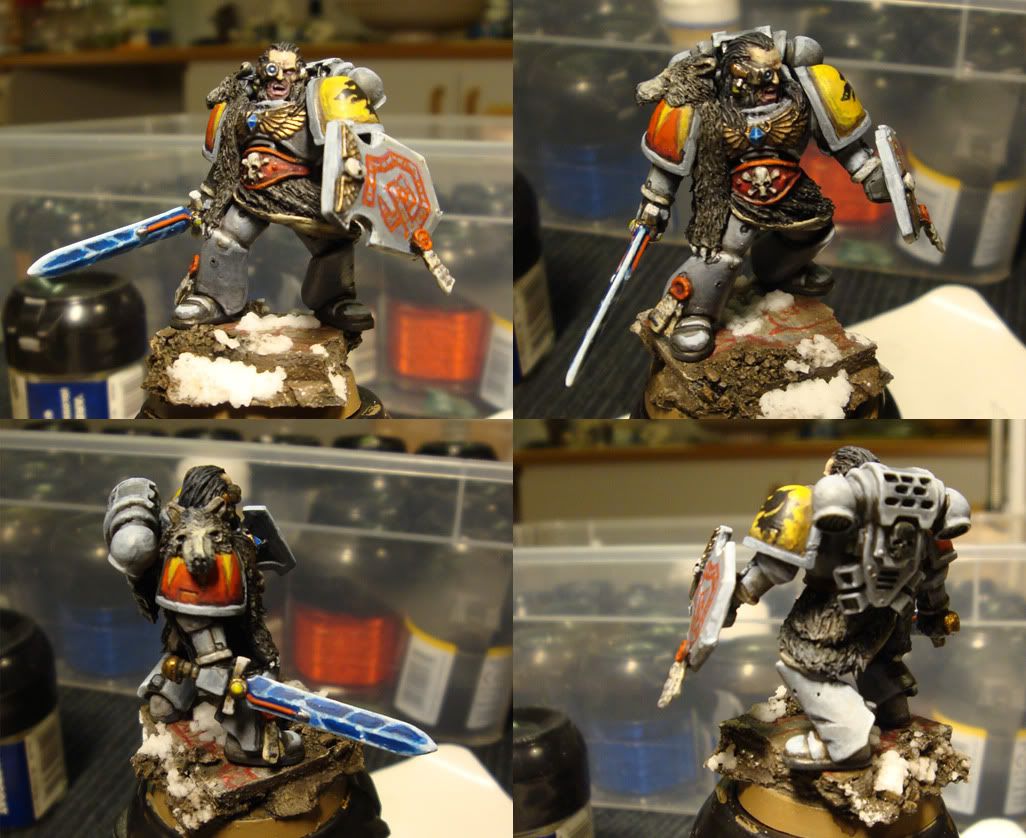 That's a Wolg Guard Battleleader , or at least so I imagine.
Next up is a few shots of the Long Fangs, one will be kept a secret though as I'll enter him in the "More Dakka"-comp.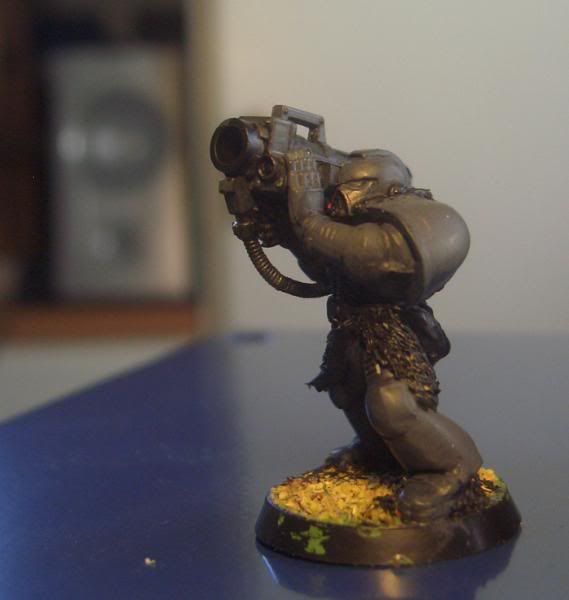 As you can see they are in various stges of finishing, but please be patient with me...
Last is the early state Rune Priest. He's based on one of the old plastic Terminators, but little of the original will show once he's finished.
I'll try my best to keep this thread updated and the army to progress.
:qq: