Discussion Starter
·
#1
·
Hello all,
I'm new to this little part of the internet, and thought I'd say hello and show off some of my new Khorne army that I am putting together.
I got about a dozen pics, so try to bear with me.
I normally played Necrons... but I got sick and tired of being totally annihilated by Assault Terminators with a Librarian and a Vindicator.
I currently have the following, which I'm still in the process of assembly/Painting.
Kharn, 16 Bezerkers, 15 Terminators, 2 Rhinos, 1 Chaos Land Raider, and Defiler.
Now the pics: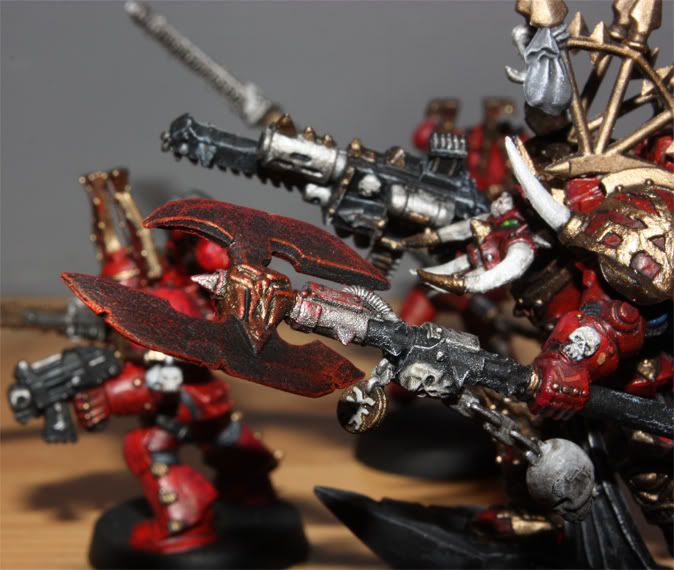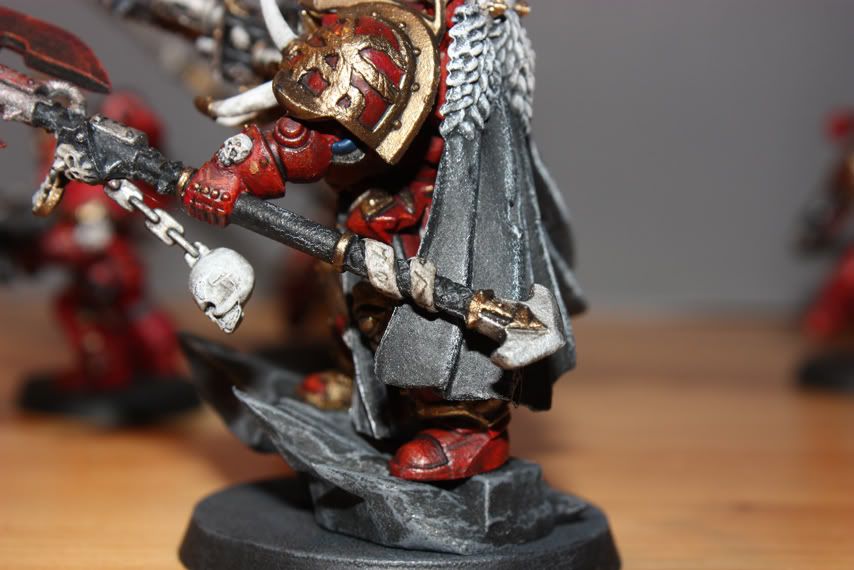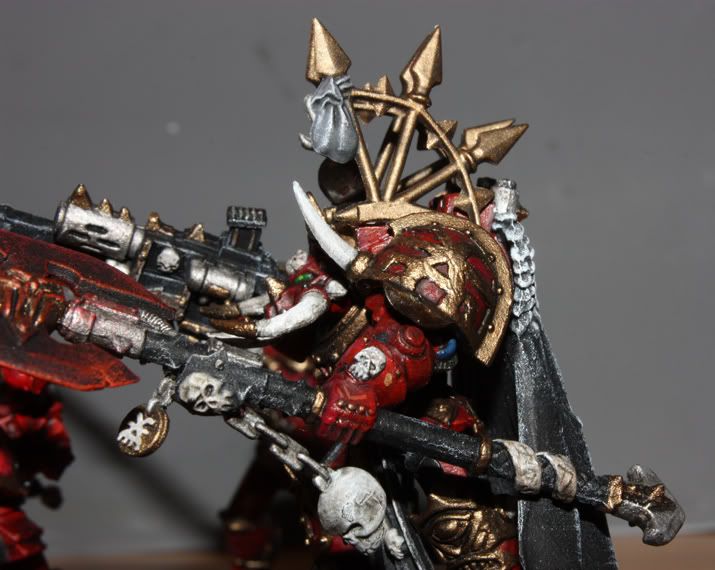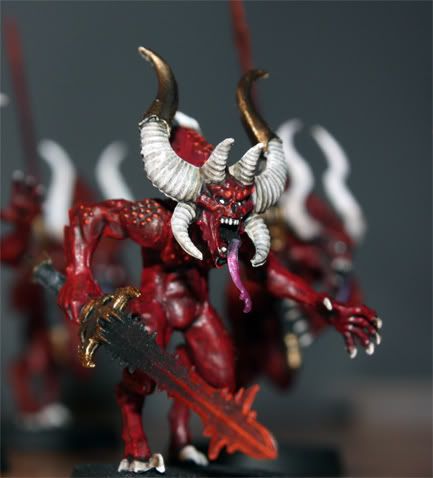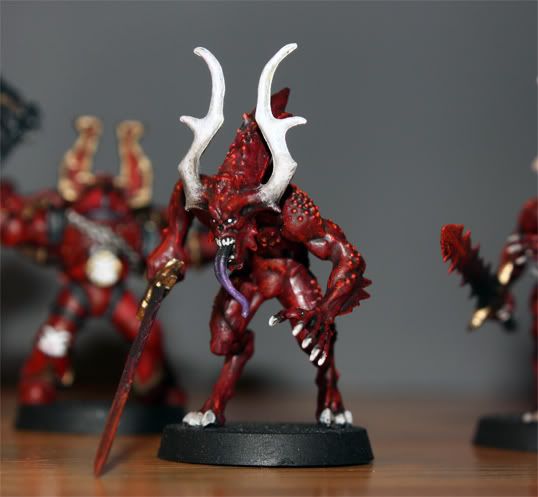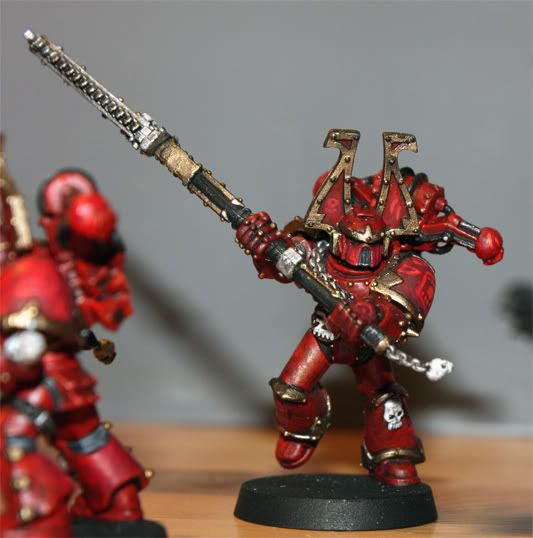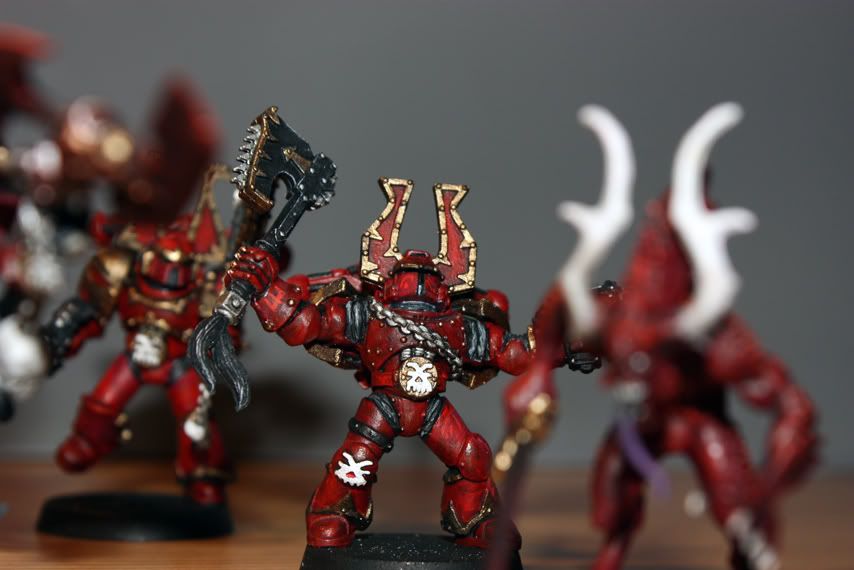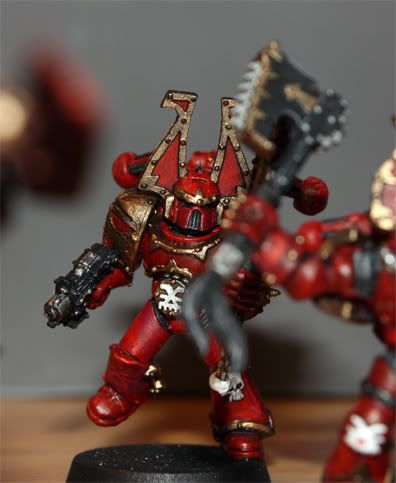 I just Finished work on the Chaos Lord, did some converting, like the Khorne symbol, with green stuff, the little seal thingy around the bottom of the Bloodfeeder, couple of skulls on Chains, and the Axe Blade of the Bloodfeeder.
Comments, critique and random throwing of loyalist bitz is allowed of course.