·
Woof! Woof! Bark! Bark!!!
Discussion Starter
·
#1
·
Hello all!
A friend of mine has been bitten by the 40K bug, and decided on a Black Templars army. I have volunteered to assemble and paint some of this army, as well as teaching him the modeling/painting aspect of out hobby.
I have personally wanted to do a Black Templars army for some time, but other things have gotten in the way and it never happened. This makes me double happy that my friend has chosen this army!
Not much progress has been made so far (I have a newborn at home, so finding hobby time is a bit tough) but I will share all the progress as it unfolds.
First up - Dreadnoughts
These are mild conversions of the AoBR dread and the normal plastic dread. Ordered, but not yet arrived, is a Forgeworld Venerable Dreadnought. Once it arrives I will be able to determine what magnetization scheme I will use to make all the weapons interchangeable, and then start painting. The other arms (Assault cannon, DCCW are assembled ad Templarised, but not pictured)
Plastic Dreadnought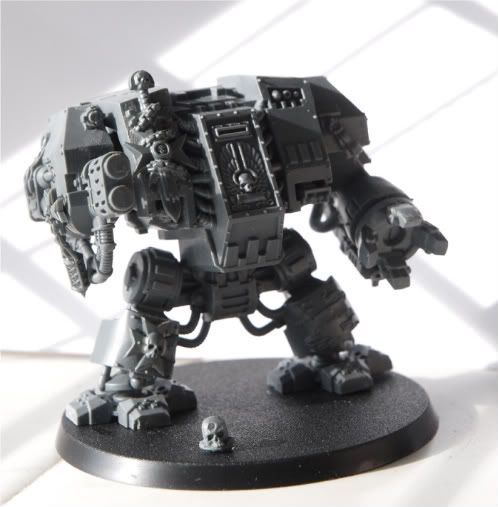 AoBR Dreadnought
This is a small start to a big project, stay tuned!