Hi Folks,
As I said I would start one in the
UK
meet up thread here is my Iron Warrior Army plog.
I got a S.W battle force just before Christmas but i just could not bring myself to do S.W. Their O.K but I just don't like them so I took the box back to the store and swapped it for the Chaos battleforce. I have always liked the Iron Warriors ever since I read Storm of Iron.
Saying that, you will clearly notice my Iron Warriors are not technically correct.
They don't have black shoulder pads and they don't have the iron skull icon.
And my Honsou conversion has his bionic arm is on the wrong side and he should have only half a face since the other half was burnt off.
Despite the problems I'm quite pleased with how they turned out.
Sorry the pictures are not the best right, as the project progress I hope to post better ones.
Anyway here you go,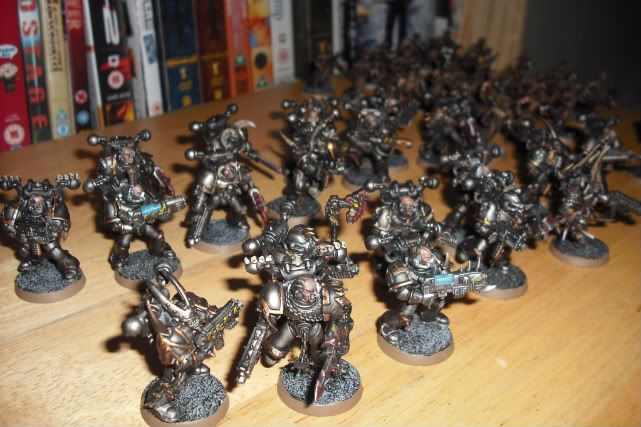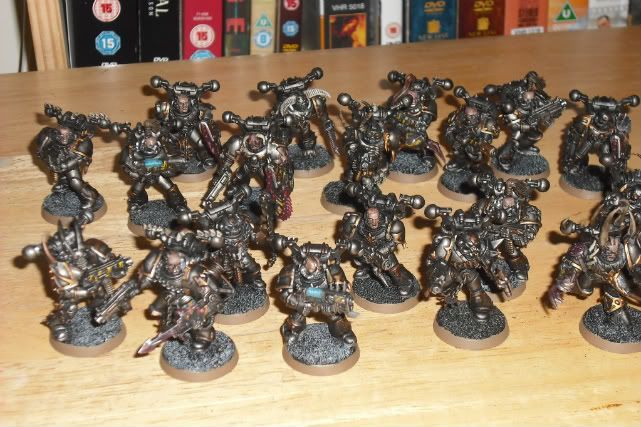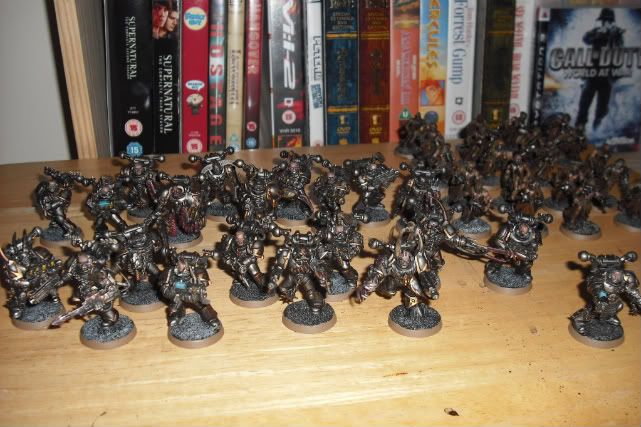 These are some chaos 'workmen' types. I wanted to do a horde of civilians a while back that I could use in narrative games, these are the result. I would consider them dregs of society not even at the same level as cultists or traitor guardsmen.
There are no current rules for them so they are for now purely for display or maybe I will try making them into a Nerco gang.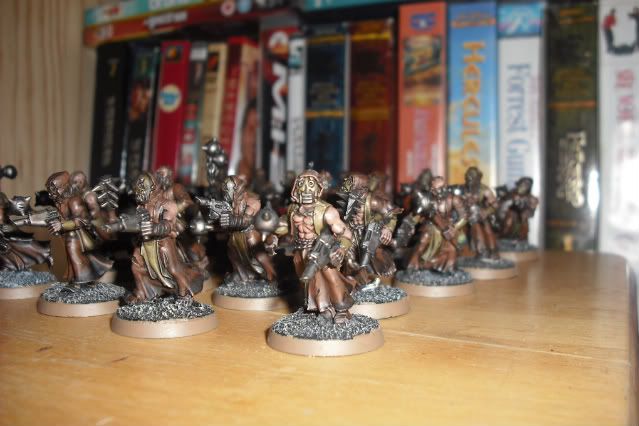 Anyway till the next update!