Discussion Starter
·
#1
·
I've had some requests to see what my club is currently up to, now that we're done with the female guard project.
Imperial Cavalry units are one of the best and cheapest (points-wise) counter-assault units available, but no decent models exist for them, so we're going to make them ourselves for our club members.
We started with our concept art: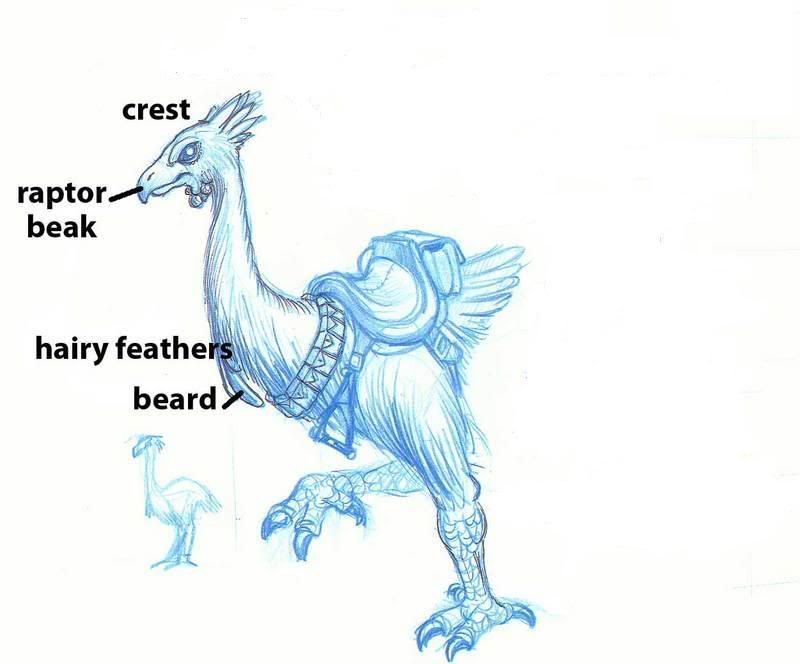 This creature is based on the Moa, an extinct eleven feet tall creature native to New Zealand.
The Moa is very similar to a Veloci-Raptor, both in silouette, speed, ferocity, and intelligence, but it is unusual in that is has no arms/wings, not even little ones. Moa were very strong, able to break through a man's skull or snap a man in half with their lightning fast beaks as effortlessly as popping a balloon. The Moa has been the inspiration for other Sci-Fi creatures you might be familiar with in movies like Wizards, Naausica, Final Fantasy, and some Star Wars critters.
The rider will carry a shocklance, which would be an equivalent weapon that would use the same rules as a hunting lance.
Here's our Work In Progress shots so far. It is fun to see the progression from armature to full model. The sculpting is about 50% done at this point, so look here for more updates as sculpting progresses.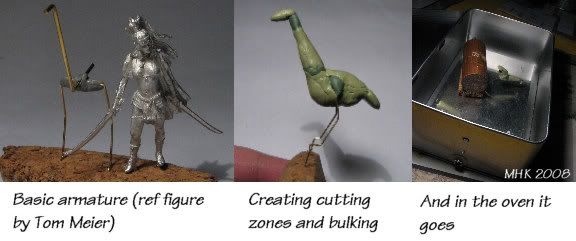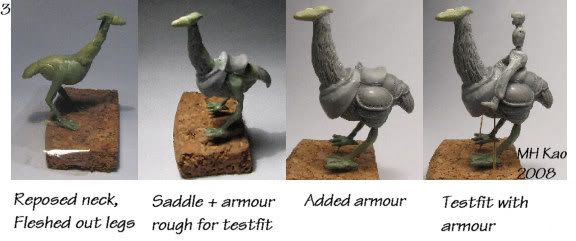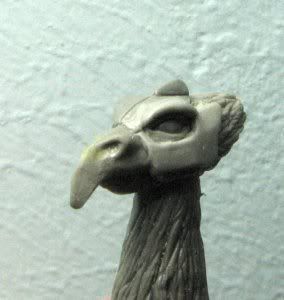 More updates to come.