·
Keeper of Records and Ale
Discussion Starter
•
#21
•
I have finally got my display cabinet sorted! It has only been about three months, but finally I can get the dwarfs out for display. This is all the dwarfs I have painted and based for the new look dwarf army. I have also put on the top shelf the random minis I have painted and have with me (there are still some at the parents or need some repainting).
My random dwarf collection, including two versions of bugmans (need the new one from WHW, and I have the old metal one) and one white dwarf (I have the old metal 80s version, and the anniversary version of him on shield bearers).
And the whole of my decently painted dwarf army...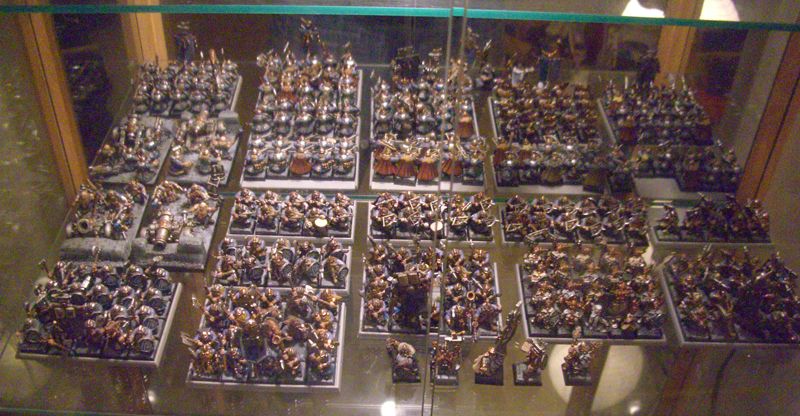 Kuffy