Discussion Starter
·
#1
·
So I've been an avid Necron fan since their first official codex came out and was very pleased with the majority of the models (the Pariahs are an exception, I think they're bleh) Unfortunately there isn't much room for awesome conversions in the Necron list beyond Lords and battle damage...sooooo I built a Lord. The idea is that the necron models are so static, especially the lords:z and also, why doesn't a warscythe look like a scythe??? So I decided to remedy this problem. I took some inspiration from both the Tomb Kings of WH and from screen shots I saw of the Dawn of War expansion that included Necrons and came up with the following: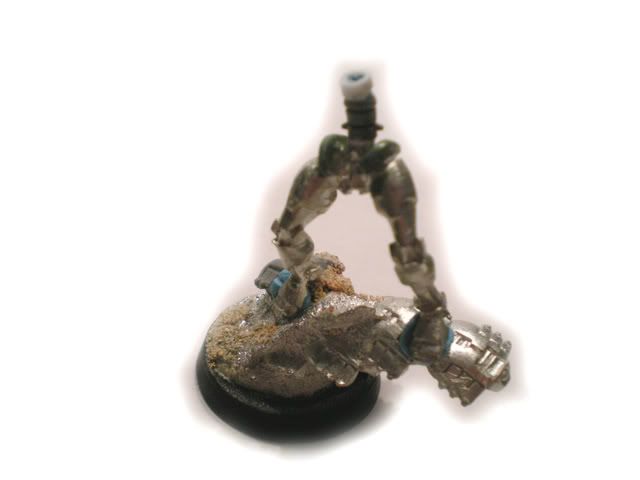 This is a set of Immortal legs that I sawed off of the model and filed away the cabling the is moulded onto the left thigh. I then cut the spine off of a regular Warrior and the whole model will be "surfing" on the scarab base from the Nighbringer.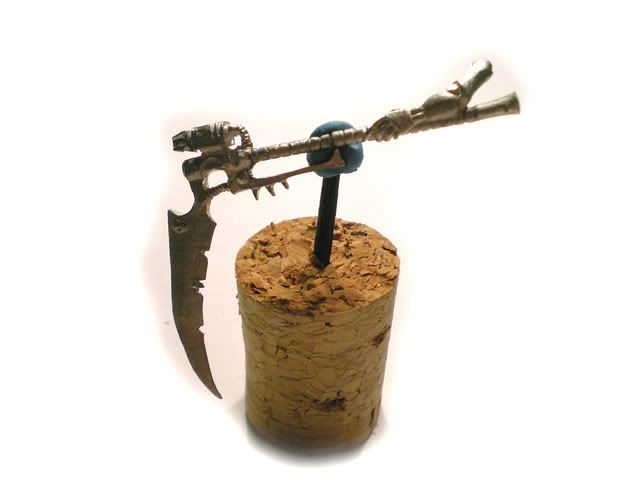 The is his warscythe, pieced together from pieces of the Destroyer Lord arms and the blade and mount from Typhus's scythe.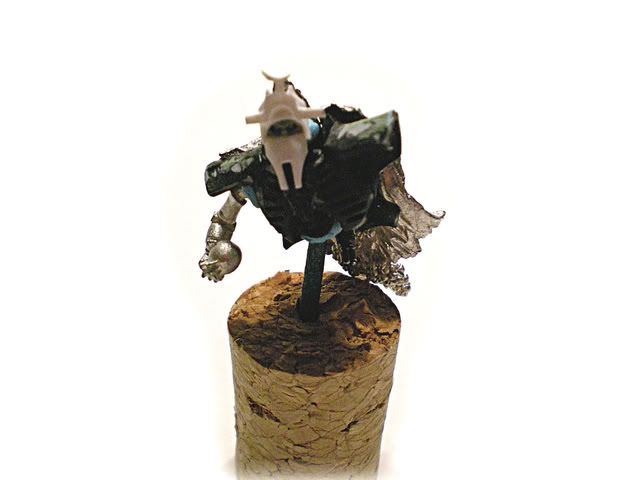 This is the front shot of the torso. I wanted to use a Destroyer torso because its really big and beefy. I cut the shoulder blades off of a Warrior model and moulded them to come down around his arms so he has more armour. The cloak is from Settra from the Tomb Kings range, I chose it because it has scarabs crawling all over it which fit the theme. His head and mask is a head from a Warrior and the mask I made from thin strips of plasticard so it looks like an Egyptian burial mask.
This is the rear shot of the torso showing off the cloak. I used the spine from the Destroyer Lord. The cloak is pinned into one shoulder and then green stuff will be used to sculpt it over the shoulder blades and it will connect inside the neck area.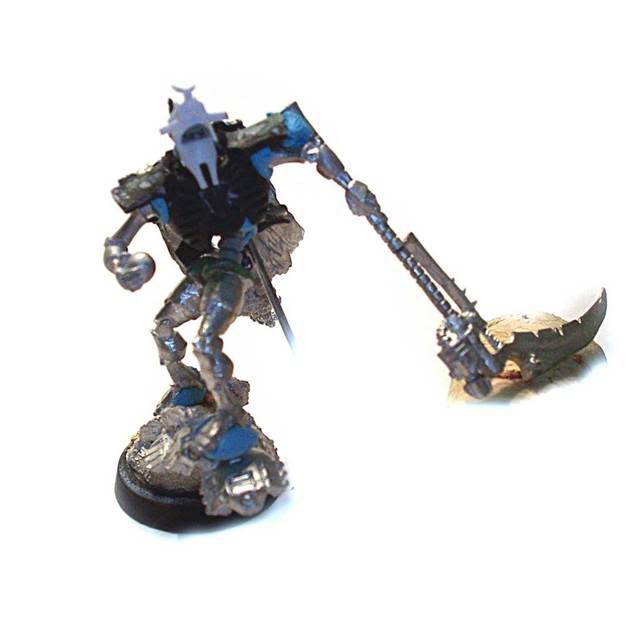 This is roughly what his pose will be like, excuse the blu-tac.
So comments? Crits? let me know