Discussion Starter
·
#1
·
I have just made a Battle Standard Bearer model (Standard bearer from command-sprue, with cloak sculpted on with GS), and I have no idea what sort of thing I should paint on the banner, I want it to be impressive looking, but simple to paint, and not too 'crowded' (Due in part to my current lack of freehand skills).
It is a Talabheim army, and the guy leading it is named Ferdinand Hellmann, here is a pic of the standard bearer, completed save for the banner.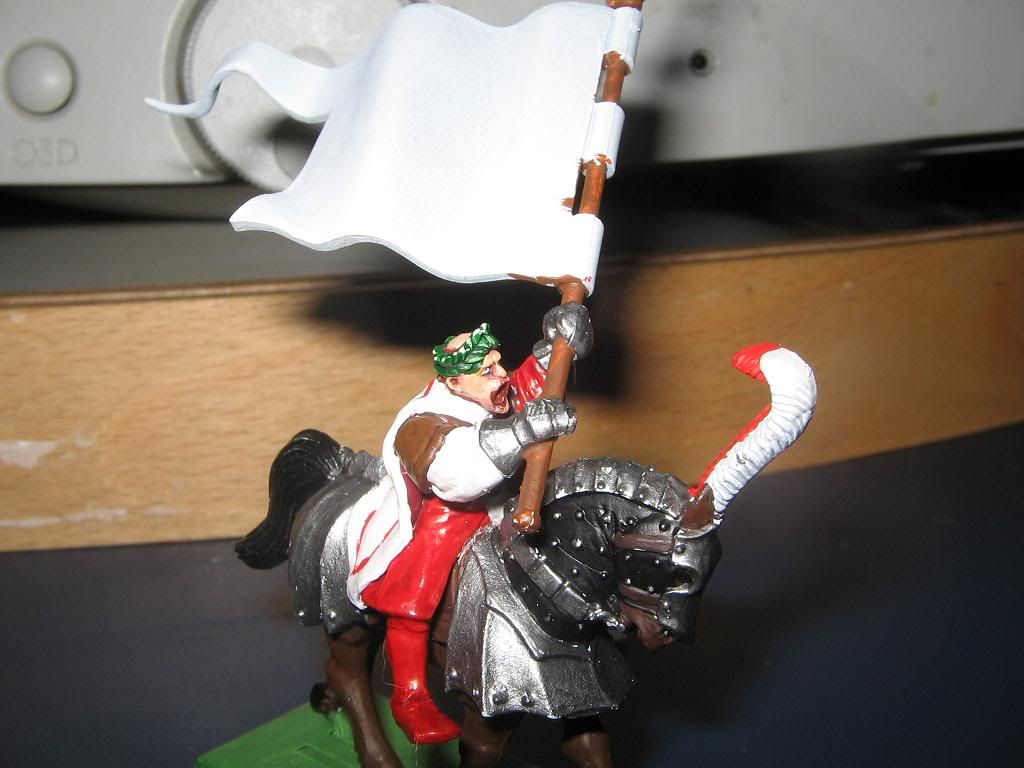 The army is painted in the same scheme as the GW army (Red/White quartered).
Any reccomendations or advice on designs would be much appreciated.