Hey guys,
I just painted up a batch of tyranids from the Battle of Marcragge set. I couldn't decide between a Kraken scheme or a Leviathan scheme... so I'm doing both! My army is going to be a hybrid mix of the two broods (hmmm... I hope this isn't expressly forbidden by the lore!). Soon I'll paint up a few models that have mixed Kraken / Leviathan blood to complete the ensemble. Should be interesting.
Kraken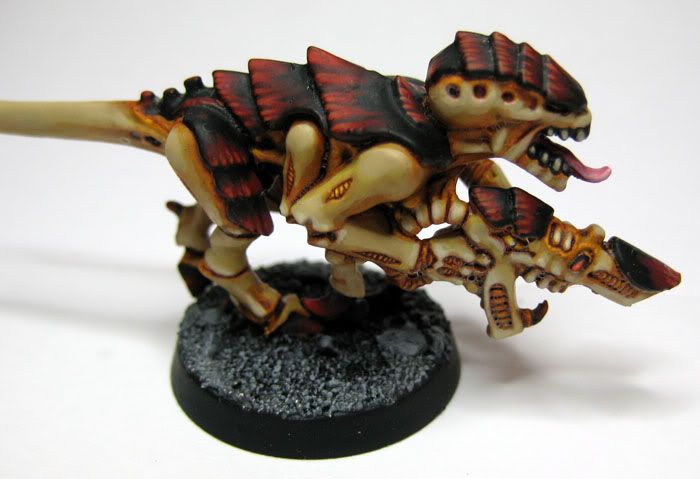 Leviathan
The broods combined!
Some gaunts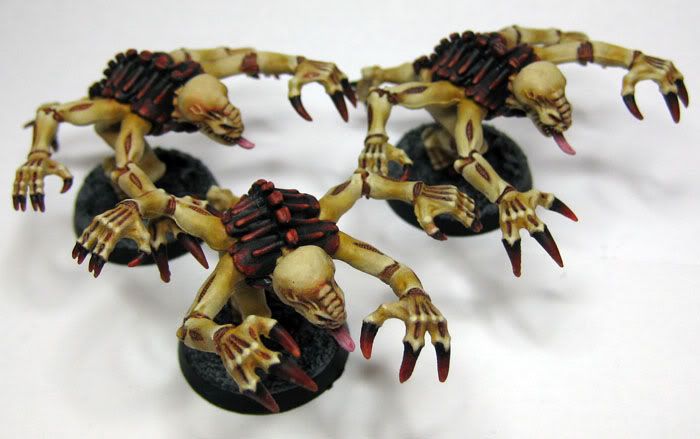 ...and some random spore mines. Not sure what I'll do with these.
Let me know what you think!