Discussion Starter
·
#1
·
Hi well my titan nears completion and I fancy a break from 40K so as I said in my titan thread I starting tomb kings.
My army will consist of:
King on chariot
Prince on foot
1 mounted priest
Casket
2x5 chariots
24 tomb guard
5 ushabti
scorpion
catapalt
10 light horsemen
So far I've been planning my kings chariot I want it to be pulled allong by eather a sand painted albion fen beast or failing being able to get my hands on one a wave of sand.
While I've been mulling over this I have painted my king hope you like: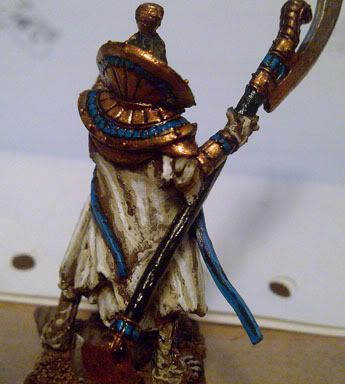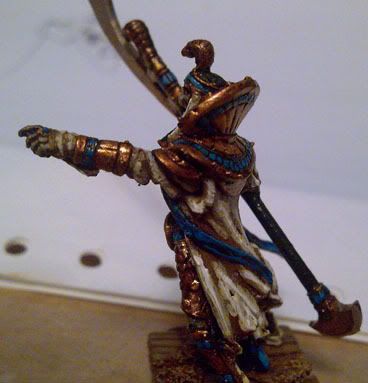 The cloak needs a little more blending but besides this am pretty happy with him C+C welcome.
JB