Discussion Starter
·
#1
·
Thanks for the title Lil Tweaker...I'm not too sure I'll keep it though...it seems a bit over the top
But anyway, instead of starting inumerous threads on my halffinished stuff and then go necroposting updates when people just forgot about them I decided to take Lil's advice.
So, here's a thread containg a little of this and a little of that. Most things are connected to 40K but some WHFB-stuff will eventually find it's way in too.
I'm a bit short of time at the moment though so without further "adoo" I'll post a number of random pics of my present projects. Any questions or comments are most appriciated and will be replied to as soon as I can find time.
First is a Slanesh sorcerer with wings and a nice Zombie hand, I made him as a try-to-paint-in-the-classical-manner-model. I might even finish him some day
Next is a Sorcerer (Nurgle perhaps) on a bike, I'm making this for a Swedish comp hosted by our most beloved DMC. The theme is "Mounted".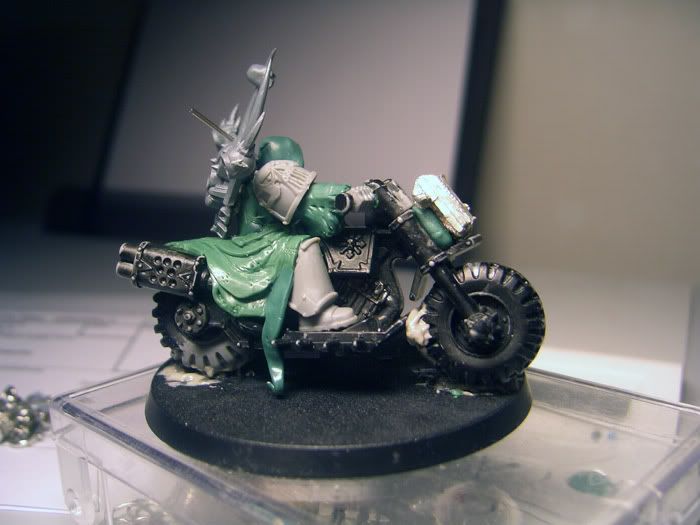 Here's a Chappie with JumpPack and a ThunderHammer. A commissionary work for a friend of mine.
Then the background (only based) for my mano a mano entry. It might even make the deadline
And my latest little project that grew out of hand a SM army, this be the Mortifactors. My first unit, they'll have two flamers and a PLasmapistol Sarge.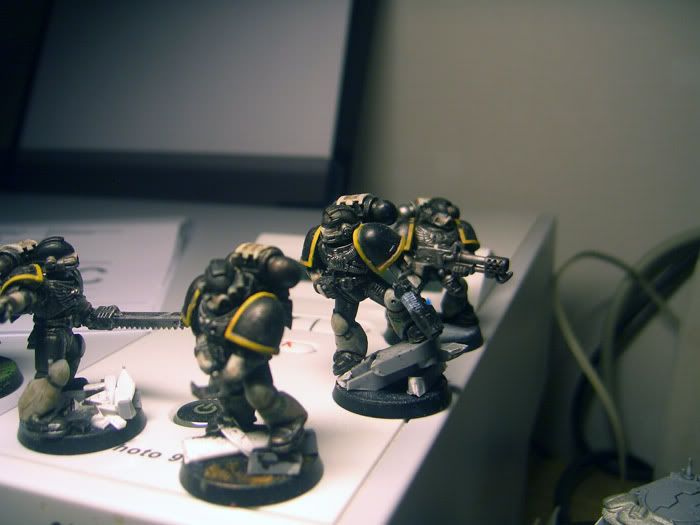 My Mortifactors will get a themed display board hence the posing o fthe models. This unit will be flushing a bunker with the Flamers while being pointed towards a new threat arriveing from the side.
I'll get some more pics later.
That's it for now though