Discussion Starter
·
#1
·
WEll with the advent of a new Lucky 13's missions and nation wide mega battles, it only seemed fitting that I start preparing some kick ass scenery for the games. The first mission is going to be based on the Orks retreating from a city and well I figured since there was no specific terrain challegne for this mission, lets make an ORK FORCE ROKKET. Yes Im eventually going to show how to build a Rokket and its launcher as detailed by the new data sheet at GW. So more to come on that when i take pictures, so far the rokket is almost done and the base of the launcher is taking shape.
Update 1/30/08
WEll then the basic structure is complete and the rokkit itself has been completely orkified.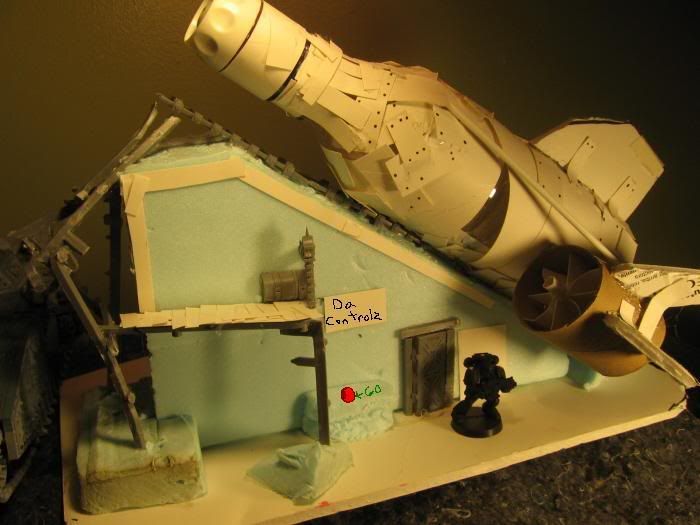 Cardstock is by far the greatest modeling meduim that Ive come across so far toher then plasticard. Use it as it an be everything. The one sign will say 'Da Controlz' while the one covered by the space marine will saying something like 'Must be this high to ride'. The control pannel will also have a gaint red button with go onto or next to it.
Just some of the wood details Ive made with the cardstock. Will look much better once painted.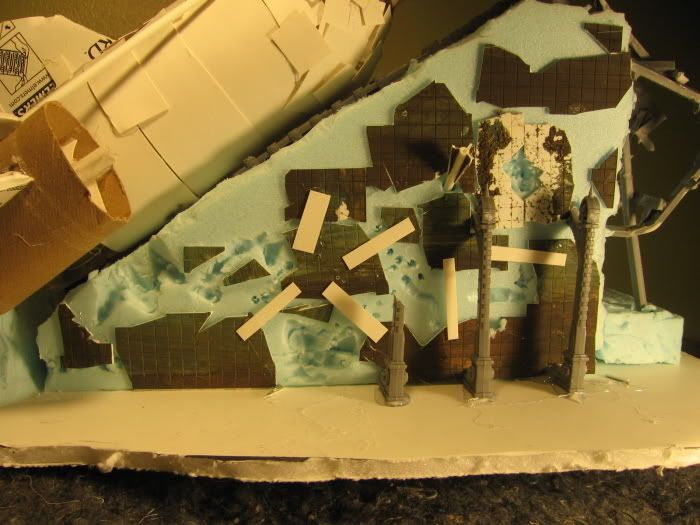 And finally the otherside of the Rottik launcher. This is supposded to and will look like the smashed facade of the building that the launcher was built on. The cardstock will look like wood and steel holding the side together while the wall itself it rittled with meltagun marks, bullet holes, an undeatonated rokkit, and a whole crap load of smashes and craters.
Update 1/26/08
Ok with another hour of work and alot of hot glue burns heres the basic look of things. Ill start the 'how to" part another being that Im busy with a concert tonight, ect. There are still alot of details to be put on so dont think WYSIWYG applies to this one. Hope all you ork fans are looking at this.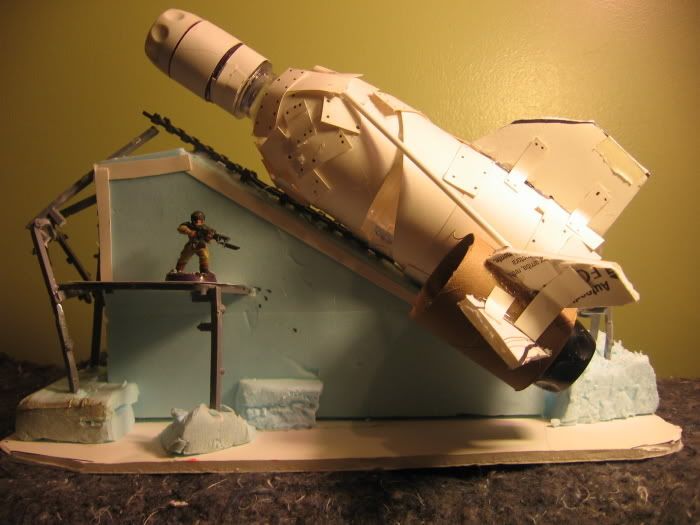 The Whole kitcabutol
Just the Rokkit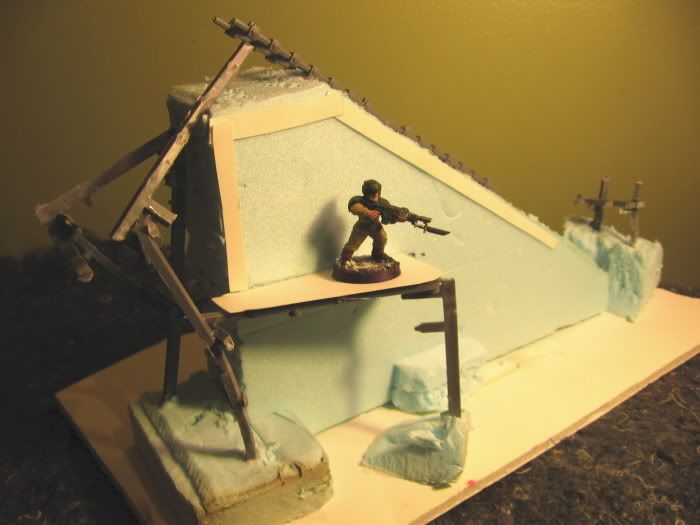 The launcher