Discussion Starter
•
#1
•
I have multiple armies for sale. Please email me anytime at
[email protected]
. I prefer to sell entire armies but I am more than happy to grab specific minis for you. There are many, many more pictures; simply email me and request them.
Space Marines:
I have three distinct armies here; Dark Angels, Blood Angels, and Black Templars. Roughly 1,500-2,000 points per army.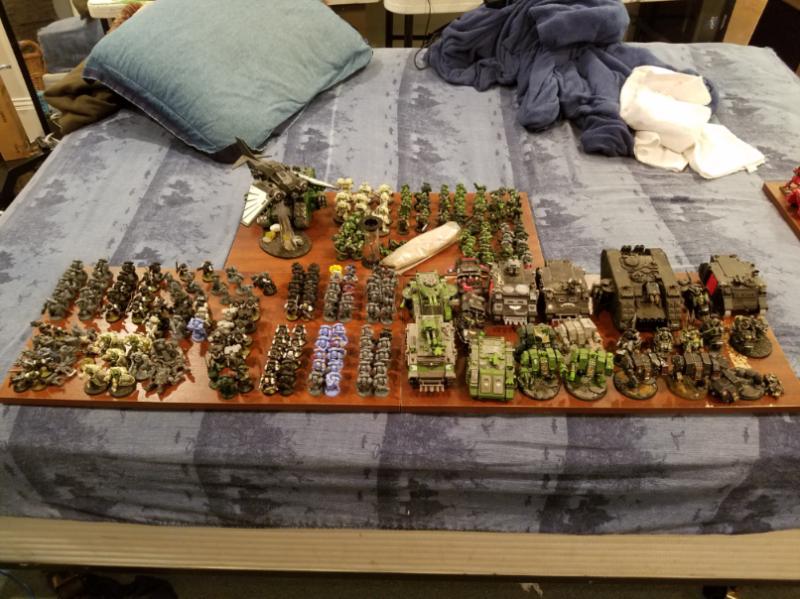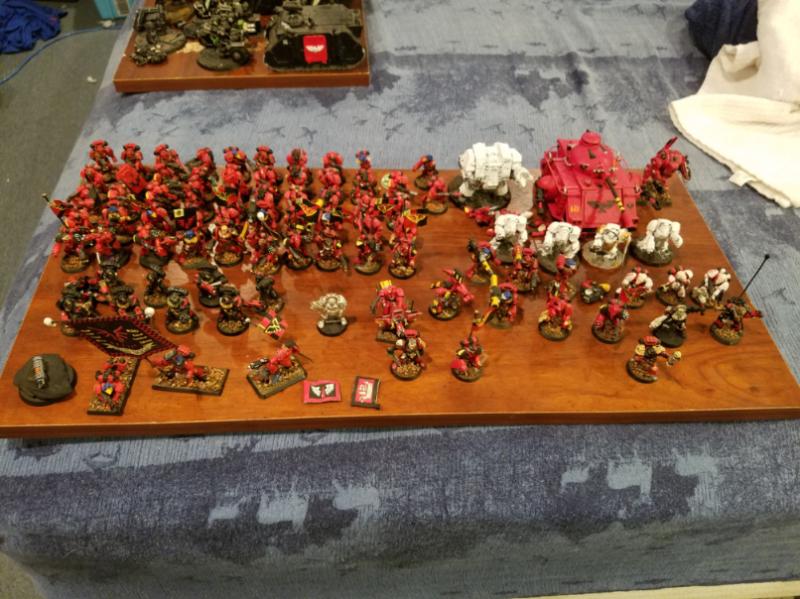 I have an Imperial Guard Army, leaning heavily towards Catachans but with plenty of Cadian elements and custom/OOP minis, including 5 OOP ratling snipers.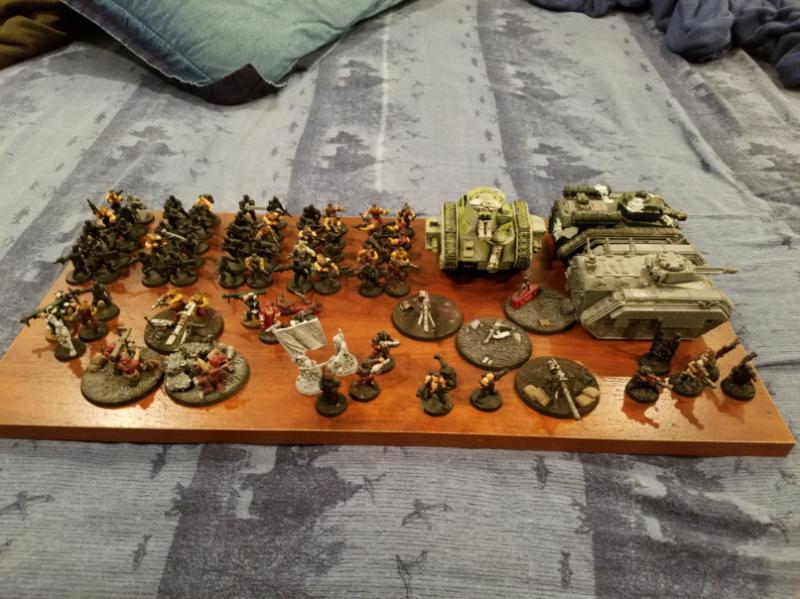 I have a ridiculously large Tyranid force. A dozen HQ choices, over 60 Genestealers, over 120 Gaunts.... This was leaning towards a swarm army (goal was 5,000pt) with a hardcore center of pain (carnifexes).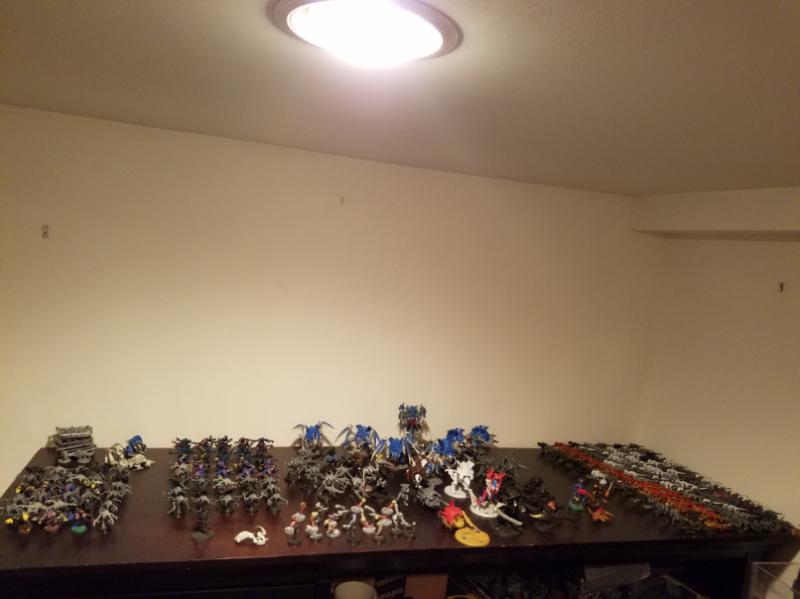 I have a fairly good-sized Ork force that, as required by law, has as many unique minis as I could cram in. I have done a lot of work to this army, and it's a good indication of how far my painting skills have come (or conversely, how terrible I used to be), but I have plenty of Orks so I'm letting an entire army go. HQ, Elites, plenty of Troopz of course, Heavy Support, Fast Attack, and of course a Stompa, because what's a horde without a Stompa?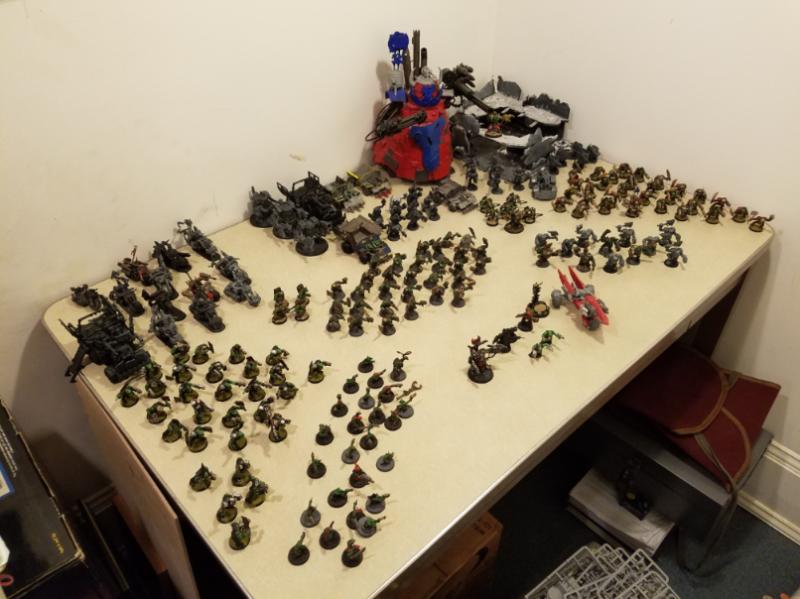 Finally I have very small Necron/Eldar armies that are well balanced but not worth a lot of explanation. I believe both are legal in the strictest sense (ignoring squad minimums).
I am working on the Chaos pictures, I will have them tonight. I have a custom-made Nurgle force that is kick-....eh....sass.... really sad to see it go. I also have a very large Khorne-heavy Chaos force with plenty of firepower and terrifying monster people.