Discussion Starter
·
#1
·
This guide is for helping out the budding ork/o&g players who need a bit of relief in their army from the normal tin bitz --> boltgun metal --> mithril silver metal.
Frist off, basecoat black (obviously)
Next, give it a medium drybrush of dwarf bronze.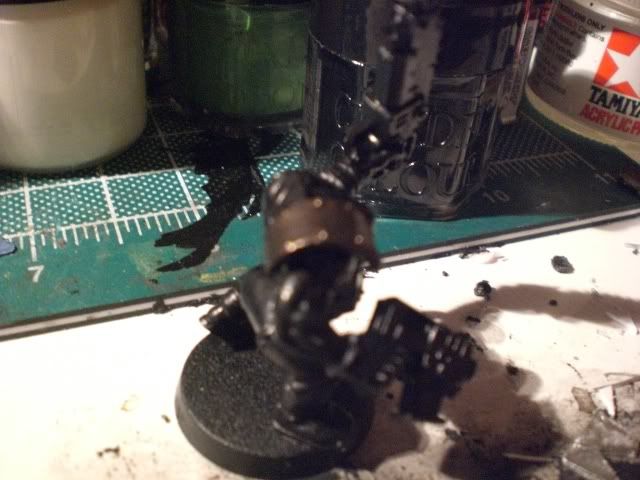 If you want clean brass, stop here and give a highlight of shining gold+dwarf bronze.
If you want your brass to be tarnished, continue.
Give a medium drybrush of scaly green. Don't be too thorough.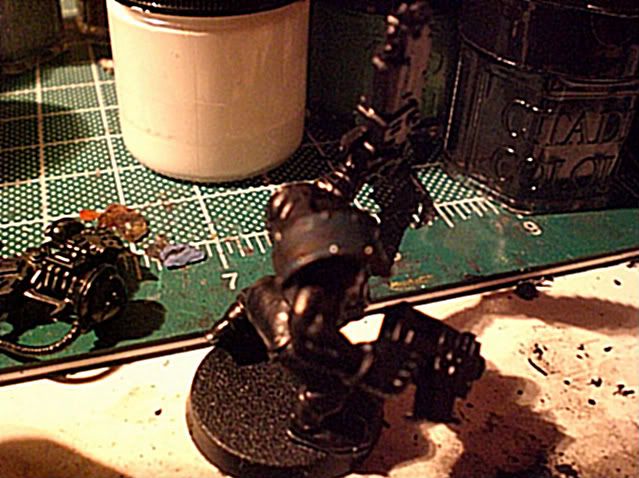 Next, dot a few areas (very small) that have scaly green over them with boltgun metal (for a calcium buildup look), and then another light drybrush of dwarf bronze.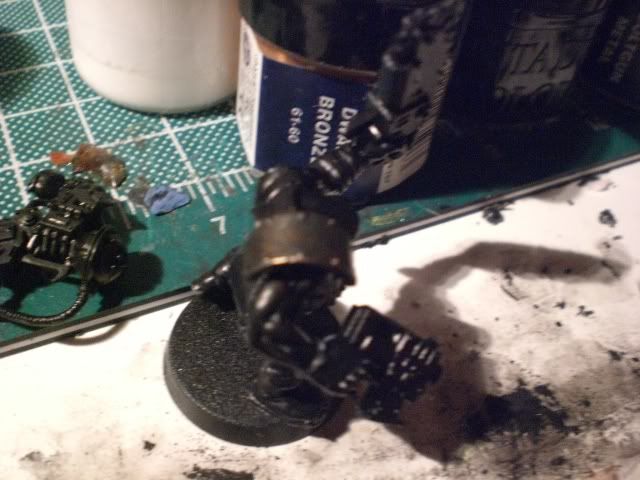 Apply any tranfers if you wish, and give them a dusting of dwarf bronze (ork paintings on a shoulderpad won't last long)
The finished miniature
It has many blood splatters, but that is another guide for another time...
And now for another example (done much better here)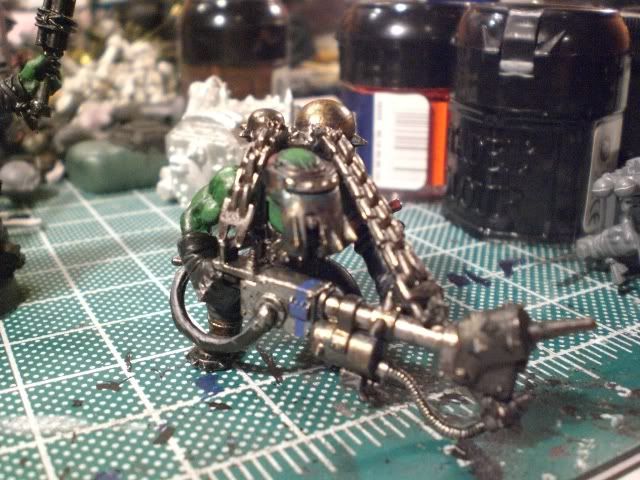 note the visor, to the left, there is the boltgun dot technique
Hope this helps!