I'm going a hole new route with nurgle and going with yellow power armor. Its going to be more of a decaying version rather then infested. I will post my tester soon, but have found that its tricky to pull this off as mine looks more dirty then curosive. If any can help me by links or models they done in a similar fashion i would be thankful and maybe REP?
Without green wash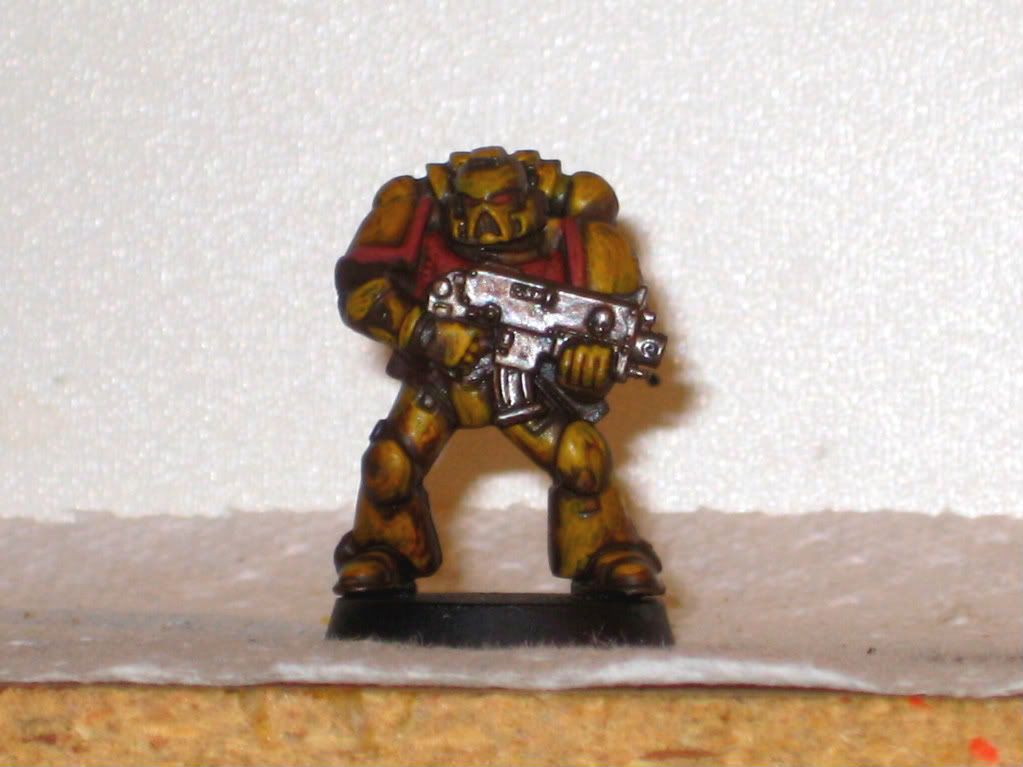 with scorpion green wash(not fully dry but you can get an idea)
please note i will be using chaos models for the paint jobs and army is themed around imperial fists who joined papa nurgle.Also as of now which is better and help is still wanted for further improvements.