·
Keeper of Records and Ale
Discussion Starter
•
#1
•
A general problem with new members on the forums is struggling to get your pictures to show up on the forums. This little guide will show you a single method which I personally use and have never had any problems with.
The first step is to sign up for a image hosting website. Many painters, myself included, favour
Image hosting, free photo sharing & video sharing at Photobucket
as their host of choice. There are various different ones out there, but this one I find makes the process a little bit smoother. So, once you have signed up you are ready to follow this guide.
Step 1


As you can see in this picture you have the ability to either create a new album [1] or select to upload a picture [2]



Step
2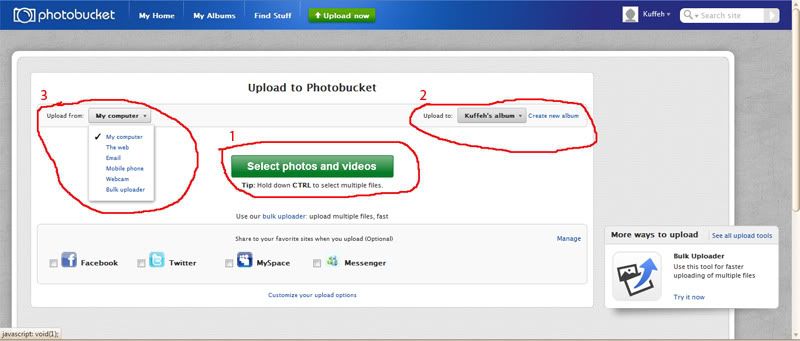 After selecting to upload an image you should be taken to this screen. To upload an image select [1] and proceed to step 3. Also in this screen you can select to have these images appear in an album [2] from a drop down menu. You can also pick how you want to upload the image [3], the default is set to 'my computer'.
Step 3
In this step you will be able to pick the images to be uploaded, you can select multiple ones to be uploaded in one bulk go. Just remember that the larger the images the longer it will take to be uploaded, and uploading many large images can actually have problems (ie freeze).
Step 4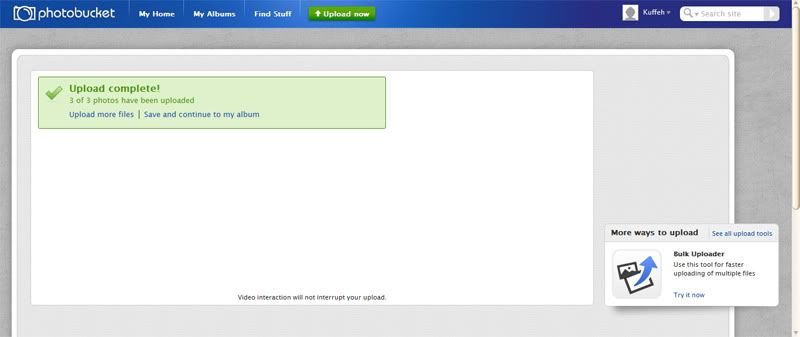 Congratulations! You have now uploaded pictures to the internet. But how do you get these to show up in a thread on the forums? Well, look at...
Step 5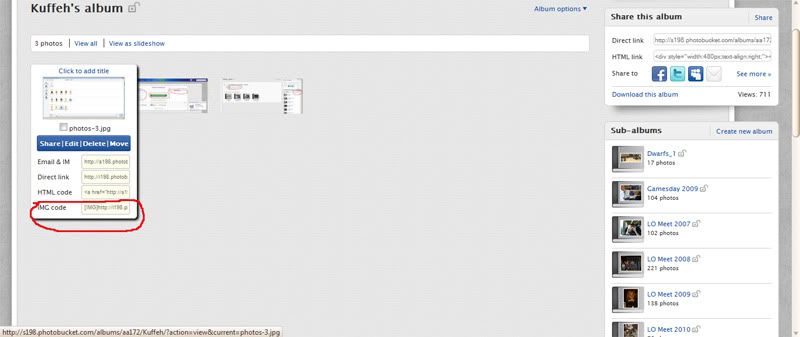 When you hover over the image you get a dialogue pop up. Select the one that has been circled, this already includes the tags for the forum. You are ready for the forum. Posting the link will look like thus: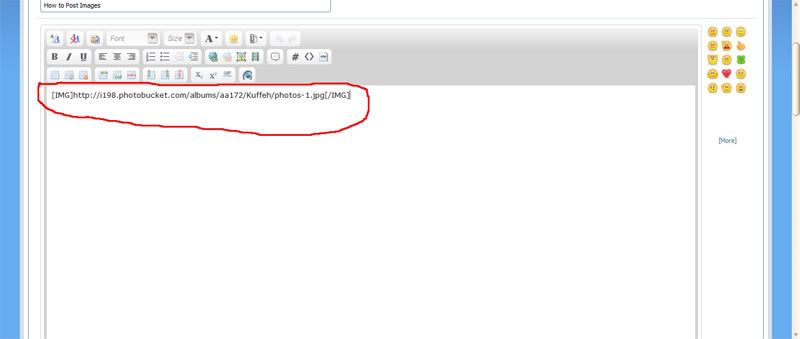 After posting your image will show up in the thread. You have now posted an image! Congratulations, go make yourself a drink in celebration. The important think to remember is that all images must be enclosed by the
tags for it to show up on the forums.
Kuffy