Well I just recently got an upgrade package of bionics and assorted bits from our own Dr. Thunder's hobby store located out in the mid west. I thought Id show everyone what ive been doing with them. These are my newest IG veterns, not everyone has bits from the upgrade package but they all look good together. Ill explain more about them later but i have tog o to work. Till then Fox
She not pretty yet but yes its a female guards men.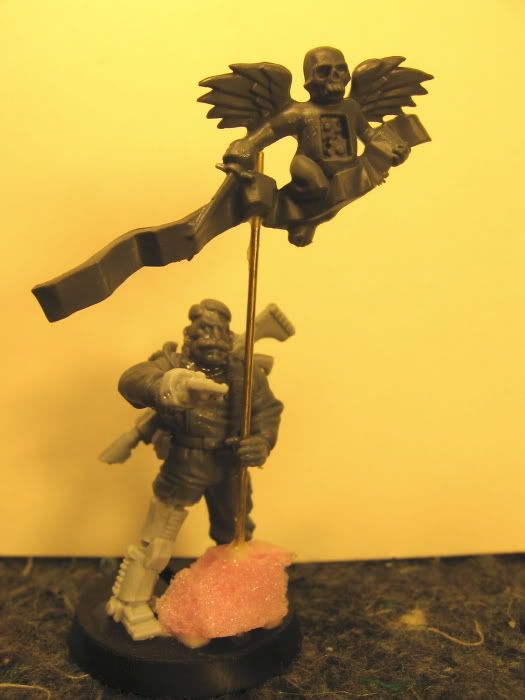 Heres my cool looking standard carrier even though hedoesnt count as the standard in the army. He has a bionic leg from the kit and some extra bitz i found
Heres some random guy with a bionically rebuilt chest and arm and wow a another female cadian!! You cant see it but she has boobs so its offical.
This is the comms opreator made from some bits and an angery irishman with a bionic arm. That gotten from the upgrade kit.
Here we have the sergent who is the commander from the baneblade kit and my token black man.