Well with a scifi convention quickly approaching and a 40k tournament taking place there I figured it was about time for me to make a costume for it. Might intimidate my enemies alittle bit, lol.
So yeah this is the begining of a IG guardsman costume. The front armor is almost done and only needs some paint. The helemts going to be a bitch, a paintball mask will stand it need be. The sholder pads will be much bigger, thats just the base and the lasgun need alot more detailing. Hope you guys a get a good laugh out of this. Im a sure win for the best Imperail Guard player award again this year. Ill post more pictures as more is finished.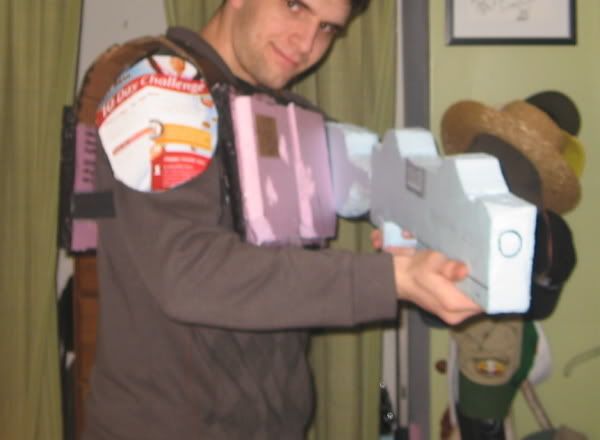 I honestly have to say I think this is really how they made flak armor for the IG, foam and cardboard held together with elmers and hotglue!
UPDATE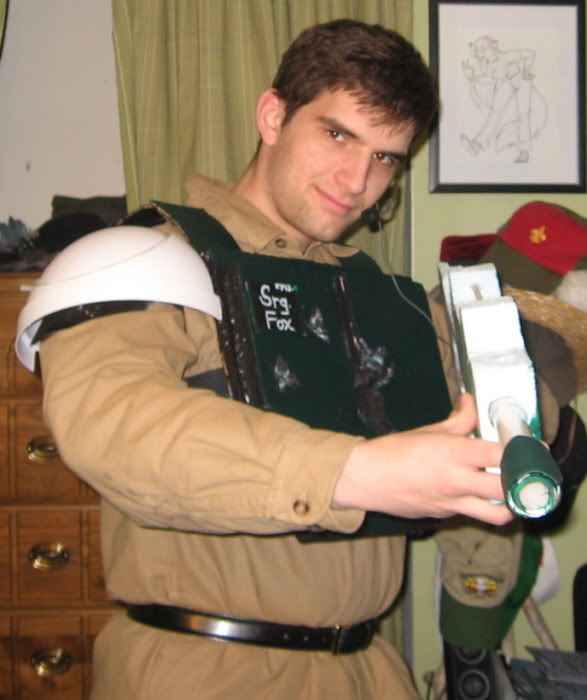 WEll that the armor as is. The shoulder pads are a little small but im not complaining. Now everything just needs somepaint.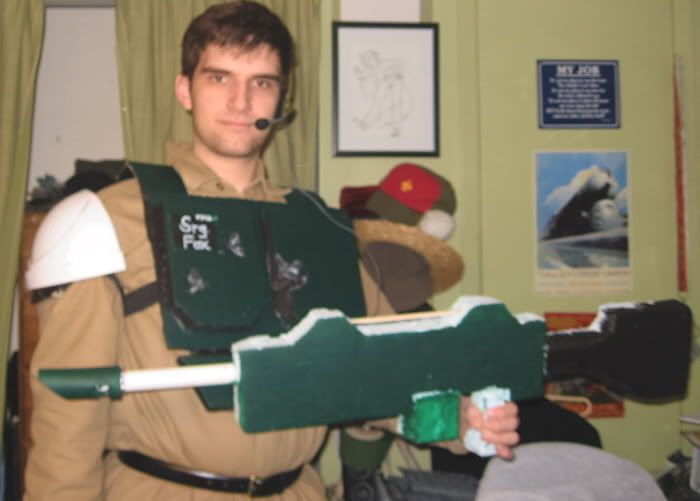 Wow a reallife lasgun, now it just needs to be finished being painted and the like.
-Fox
Final Update: complete
Well here you go, one day before the convention that the costume was made for and shes done. The las gun couldnt have to much detail other wise the 'con might not let me walk around with it as it might be mistaken for a real one. But yeah this is the best I could do in a week with no budget, some cardboard, and awhole lot of hot glue. The shoulder pads look good in my opinion, too small but the right shape and everything. Eventually I might have the time and money to make a helmet, till then enjoy 40k fans and hopefully you'll see me at a con near you soon!
Fox