Discussion Starter
·
#1
·
Well I felt like doing something cool for my IG army expansion and figured I wanted to really really paint some fo the new orks models. So here you go, some of my early indoctrinated IG Orks. For now Im going to have three hevay weapon platforms, two squads of mixed orks and guardsmen and a sniper ork. In the future I might start making some vechiles also but C and C is always welcome.
These guys are done my simply replacing the shoota's with lasguns and giving them sholder plates the resemble IG men and IG packpacks.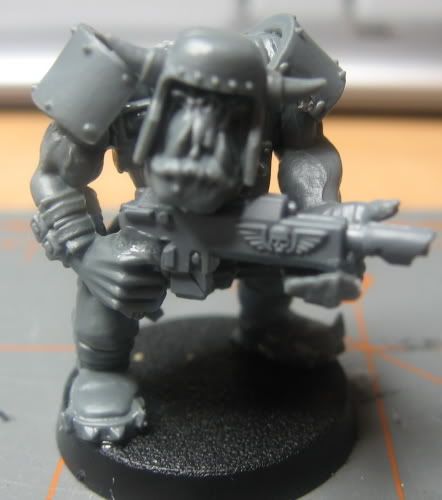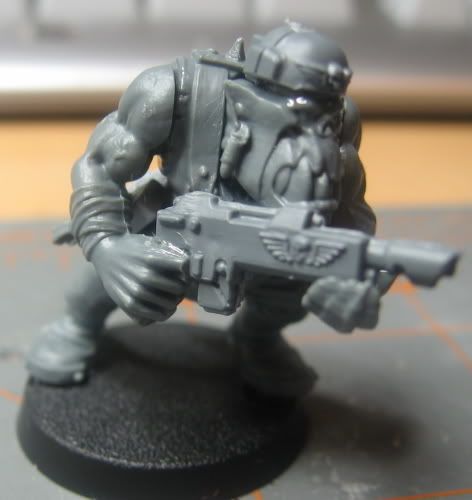 And he got himself a helmet.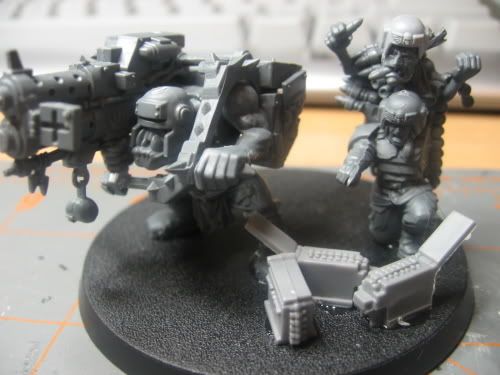 These two have another base coming and will look alot better once the base has more details on it
And finally my sniper ork