Discussion Starter
·
#1
·
Ok kids, so in celebration of 5th I started Chaos Daemons army, and for basing I've decided to go slightly industrial. That being said, I've decided that my entry into Iron Chef Scenery III is going to be an abandoned imperial communications array (presumably abandoned after the daemonic incursion!) So without further ado lets get started.
Starting point: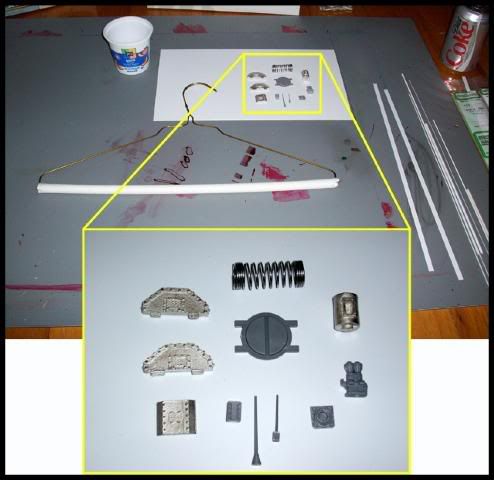 Here we've got our coat hanger, I chose this kind that you can get from a dry cleaning place because it has both wire and a cardboard tube, so I have a variety of materials to start. Also we have some imperial bitz and a cool spring I found on the ground walking to the store today.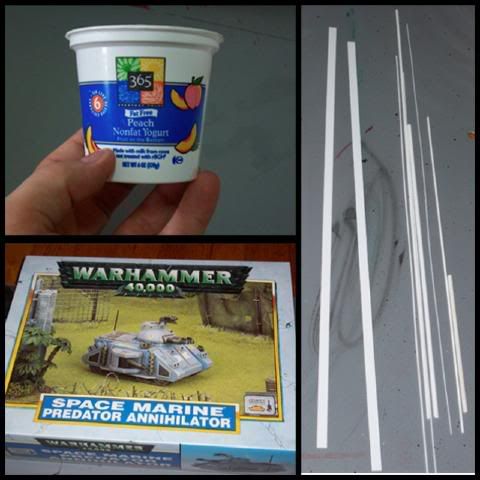 Shown here also are some plasticard strips, bars, and tubes; a yogurt cup (organic and fat free are optional) and where most of my bits are coming from. I picked up this tank for 15 USD at our local store's Warhammer Welfare/Welhammer sale. I'm sure bitz from any imperial or chaos tank will do.
Getting started:


take that tube and cut it a little more than 3/4 the way down.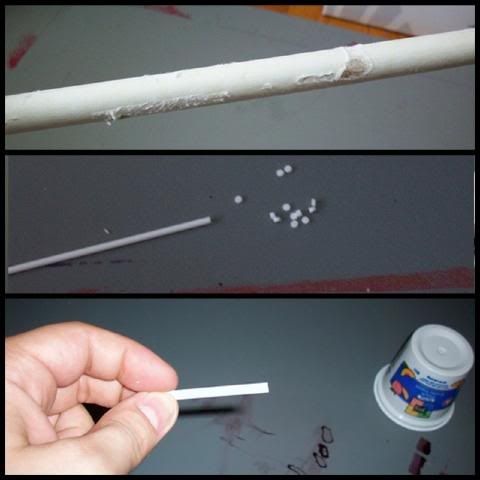 now take the tube and rip off the paper in some places, it's abandoned remember? This is an easy way to make rust and decay spots before you even start painting. Next make yourself some rivets out of styrene rod and then cut yourself a strip of THIN plasticard to wrap around the top. The end result should look like this: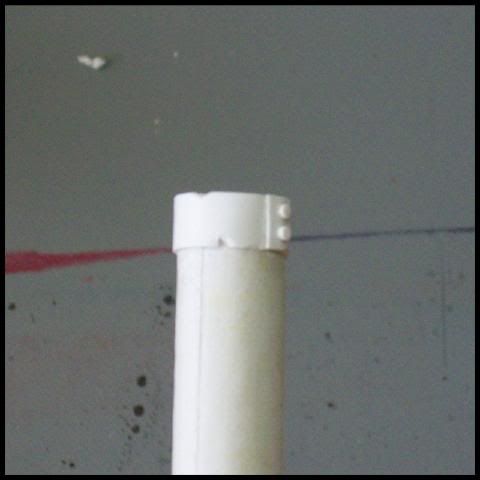 So what I've done here is glue the plasticard strip around the top of the tube, then take a smaller piece of strip to make a connector plate and glued on 2 rivets. Then take a knife to it and rough it up (abandoned remember?) And set it aside.
Wire parts: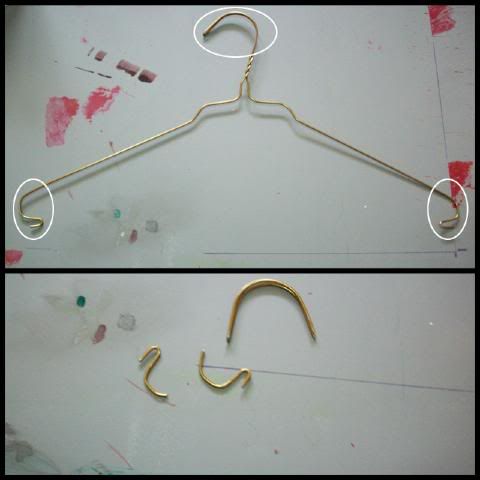 Here I have circled the 3 pieces of the wire hanger part you want to cut off, get some heavy duty cutters because your hobby clippers just won't....cut it.....:rotfl:
You are going to use these pieces to make ladder rungs.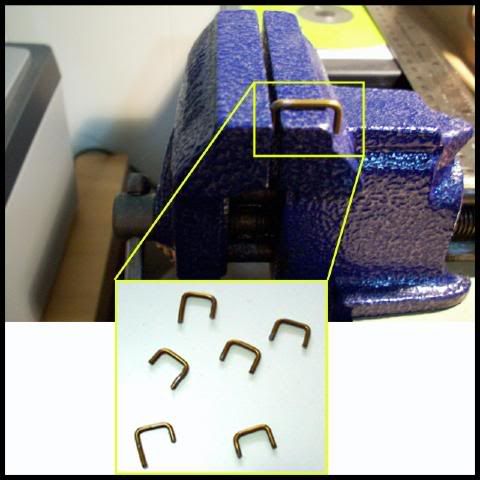 So cut off small pieces, put them in a vice (or if you lack one, some for real pliers) and bend those little things into shape. Careful cutting here, because a piece of metal flew off and ripped my finger open! I'll spare you photos of that, needless to say, it hurt. So i put something cold on it: :beer:
Base of the tower: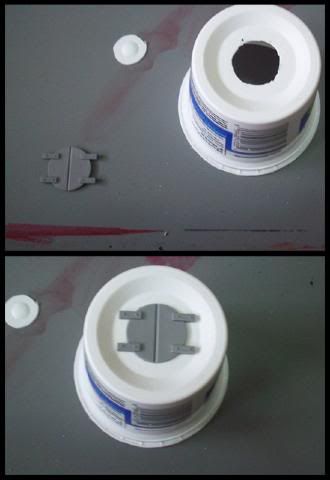 Take your yogurt cup and some kind of hatch looking bit and cut a whole in the center of the bottom of the cup. This may not be necessary for all hatch bitz, but mine has a lip on the bottom so it fits snuggly into the hole in the tank. If you don't make this hole, then your hatch won't be flush and it might look kind of silly.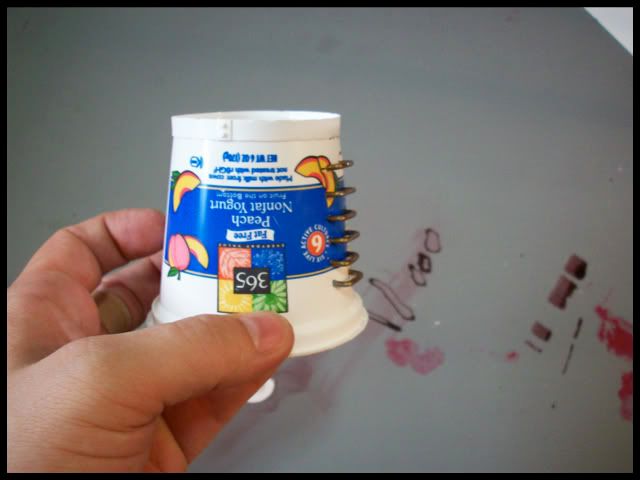 So now take those little ladder rungs, mark yourself some lines and punch some holes into the side of the cup and make them as even as possible. Now you have a ladder to get up to the top of the base of the tower. Also you will note here that I gave the top of the base a similar treatment as the cardboard tube: plasticard strips, small connector plate, and some rivets. Then I took a knife to it to rough it up some.
You should now have something that looks like this as well as a long cardboard tube with rivets laying off to the side.
NOTE:
Be sure to sand or scrape the letters and symbols off the bottom of your cup! It may not be that noticable now, but after you paint it someone might think your communications array is both recyclable AND full of peaches.....not very imperial or industrial if you ask me.
Thats all for now, next update in a few days!