·
Double Clutching Weasel
I've been dragging my feet, but I think it's finally time to take the dive into a proper Necron Dynasty. My former necrons looked much like this guy: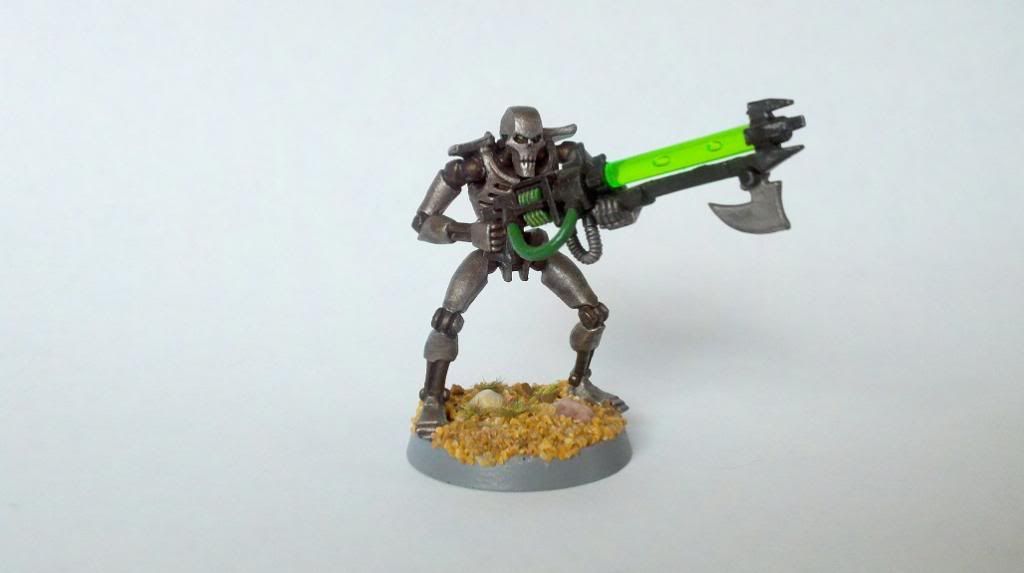 But I've grown to abhor boltgun metal necrons with an avid passion. So time to junk those old necrons and mix up some new ones. Having been inspired by [MENTION=14363]Ravendove[/MENTION]'s
Bone Necrons
, I've cooked up a colour scheme that I think I'll be happy with:
The idea being Tin Bitz for the joints, khommando khaki for the exterior armour, shadow grey for heavy armour plates (like on lychguard), vomit brown for my power sources, and some gold for the bling. That's the vision, at least.
About the only thing I'm not 100% sure of right now is how I'm going to do my bases. I've been leaning toward a wetlands style base, but I might steal [MENTION=36568]Lani Guy[/MENTION]'s idea and go with some sort of woodland motif. Goal for today, though is to put some paint on this guy: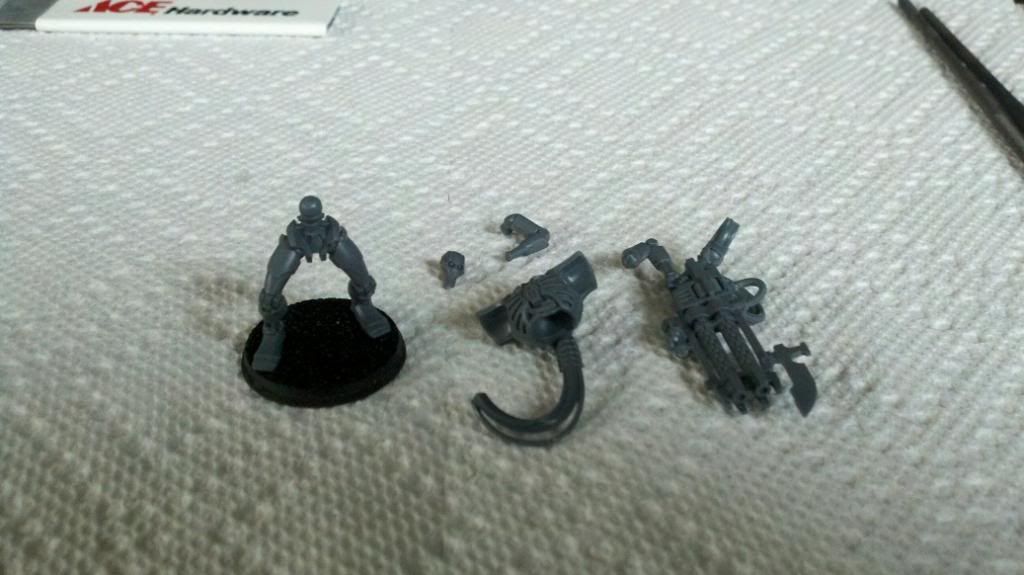 No real direction for this project thread at the moment. I just enjoyed how the ToXG project grew from nothing, and would like to have the same thing for my Necron dynasty. I'd do likewise here, but am not quite ready to take on the burden of
having
to complete models each month. So, expect much the same: before and after shots of models, and probably eventually an army list.
For right now, I'm just going to put together some troops, in the form of Immortals, both in the Tesla and Gauss variety. 5 of each. After that, it will be a bare-bones Staff of Light Overlord. So here goes.