Discussion Starter
·
#1
·
Hi guys!
Some of you may remeber I posted a poll asking if it would be a good idea to make a lion charriot, but replace the lions with Dragons 82% of you said to go for it, so here are the results ;Y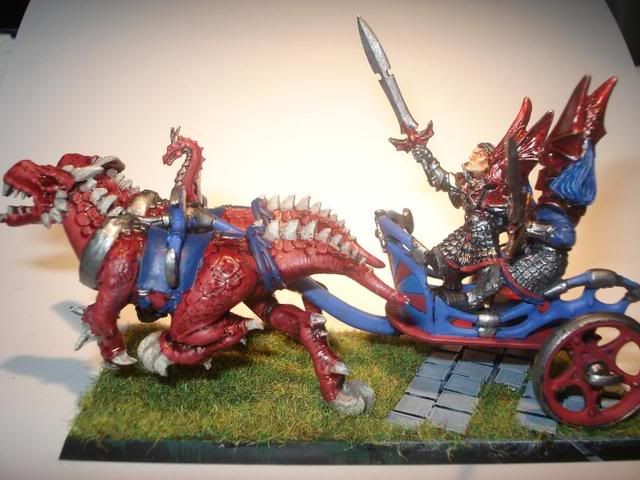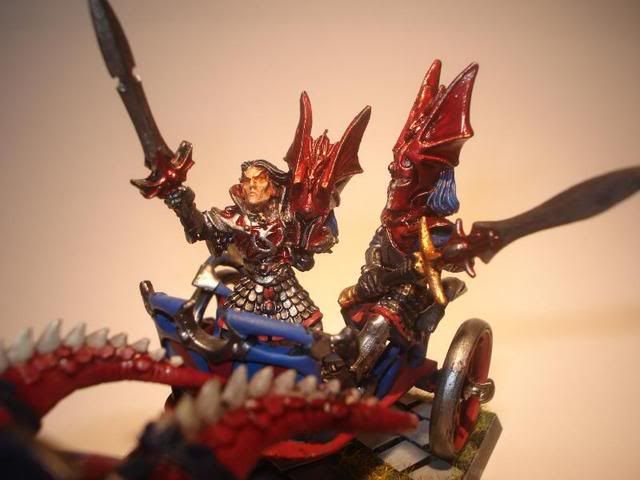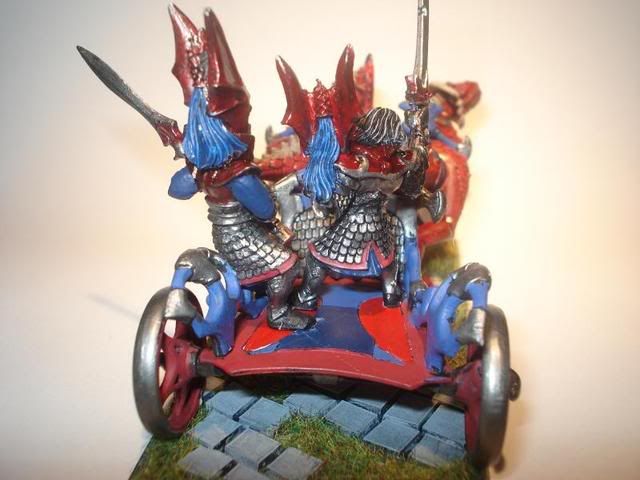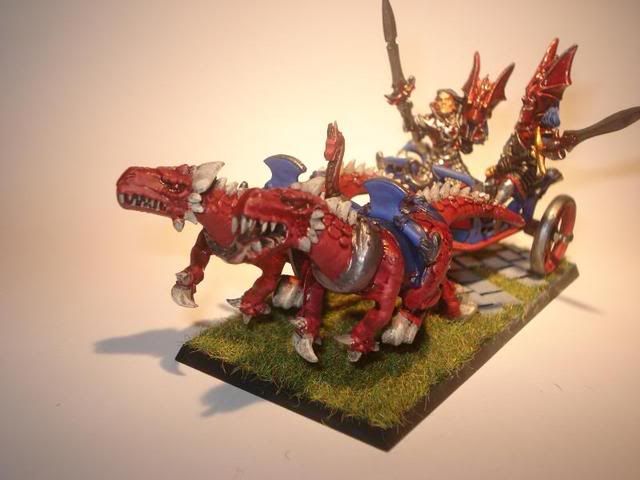 The paint needs a bit of a tidy up but it's more or less finished
I used the Lizardmen cold ones, with the collars green stuffed over. I checked the rules for the lion charriot and the crew have great weapons. I figured and Axe wasn't very Dragon Prince-ish, so I replaced it with the sword from the HE Noble sprue. U used the torso of the Dragon Prince champion and the head from a normal Dragon Pricne, to tie the Dragon Charriot feel together.
C+C welcome