Discussion Starter
·
#1
·
Edit:
I've had a few requests from people who wanted to see some pictures of the models fully assembled and painted before they decided whether or not they wanted to join the club and get some for themselves, so I painted some up for all to see. I'm not the best painter in the world, but I think you'll still enjoy seeing how this project has gone from concept to reality.
Just click on a thumbnail to see the full pic.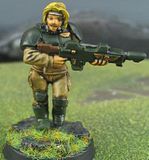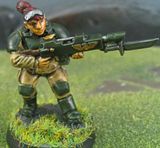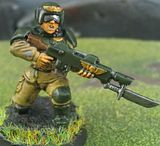 It occured to me yesterday that those of us who want our cadian armies to be fluffy and contain both genders intead of just one don't have to wait around for to see if GW or forgeworld might eventually decide to release something in a decade or so. We can make it happen ourselves. All we would need is 8 or 9 players willing to throw in $40.00. With the pooled resources, we would have enough to hire a professional sculptor to make a torso and a couple sets of legs entirely out of greenstuff. (In fact, I've already got someone lined up) Since the parts are made out of greenstuff, they can be cast without breaking any rules, and everyone who donated to the project would get enough parts for their needs.
Even if we only had 3 or 4 people, that would still be enough to make a torso and cast it.
So, I'm looking to see if there are any players out there who would like to seriously make this happen.