Discussion Starter
·
#1
·
Well hello again, my deal project forum viewers!
It's been a while since I've posted anything of any use to anyone in here, eh?
Well, no longer!
I have decided that, having a week off work, I shall achieve something with it.
Possibly.
So, my 500pts Circle Oroboros Hordes army shall be finished by the end of the week.
Sounds hard huh?
I suspect it wouldn't be to anyone except me...
So, I guess the first port of call would be to write up what my 500pts army actually is.
It's this:
Kromac the Ravenous, Tharn Warlock (2 models, 'human' and 'beast' forms)
Pureblood Warpwolf, Alpha Heavy Warbeast [FINISHED]
Woldwarden, Heavy Warbeast [FINISHED]
Gorax, Light Warbeast
Tharn Wolfriders, Light Cavalry (3 models inc. leader)
Sentry Stone & 3 Mannikins, Solos (4 models) [FINISHED]
Shifting Stones (3 models) [FINISHED]
So, we can see I have only 6 models left to paint, the Wolfriders (PP's pictures
*here*
), Kromac (pics
*here*
and
*here*
), and my converted Gorax (converted 'cos the original model is ugly as sin, as seen
*here*
).
I suppose next I should show you the models I have completed thus far...
So, the Pureblood: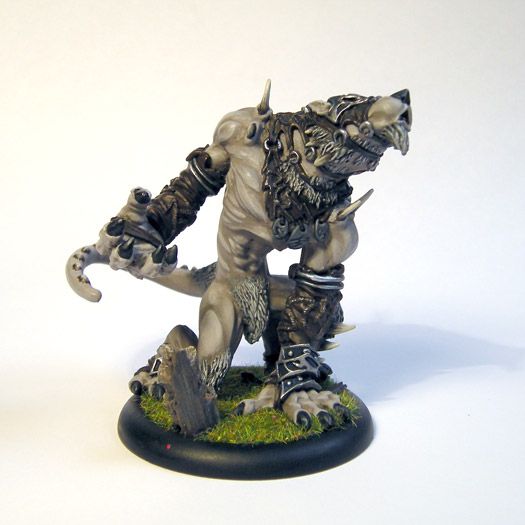 The Woldwarden (who has had a little more work done since this pic was taken):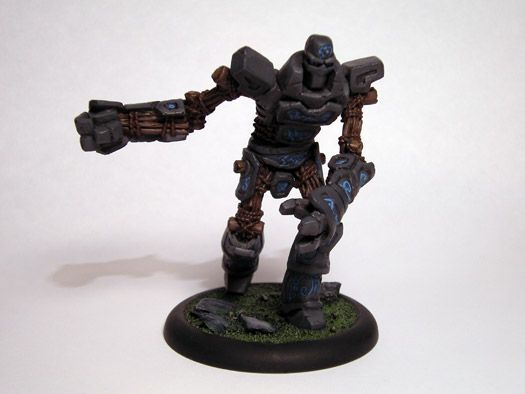 The Shifting Stones: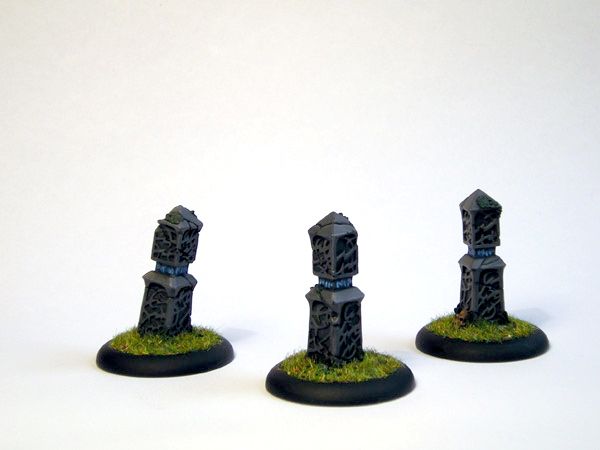 The Sentry Stone: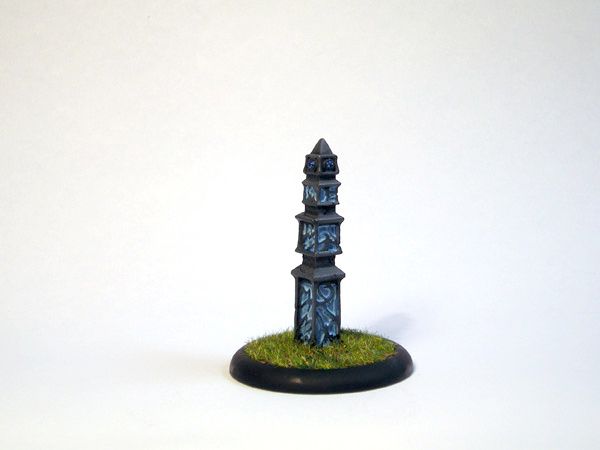 The Mannikins: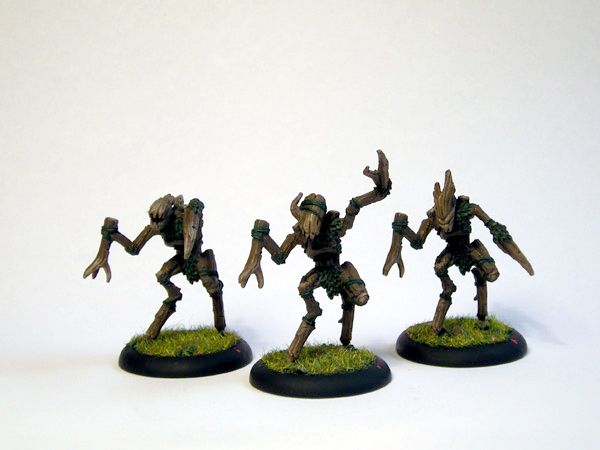 More pics of everything Circle (well, everything I've done) can be seen in my photobucket album
*here*
So, progress for monday was:
Undercoated everything.
Based everything, minus grass. Possibly a little more work needs to be done on the various bits of wood and stone on the bases.
Basecoated Gorax dark brown, and drybrushed fur.
Hopefully I'll get some pics of progress up later today or tonight, otherwise look for something tomorrow!
*waves*
-t.