Ok I got a lot of stick for shadowsun's lousy face from across the boards, this remark particularly struck a cord.
Yamez from Golden Throne said:

Work on your face sculpting. Lots. Seriously. It lets the whole model down.
OK So I tried a human face sculpt to practice. This is my first human face sculpt. Its to scale with 40k size heads.
OK onto my first attempt... yes its not so good, it looks like slooth out of the goonies, HEY YOU GUYS!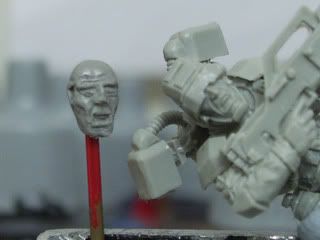 After seeing the extreme close up I had to go back and poke it a bit more with a sharp tool to tidy it up. Also added a cool scar, purely because it was easy to do lol.
Still needs a bit of work in places (nose and eyes) but I'm getting into this sculpting lark.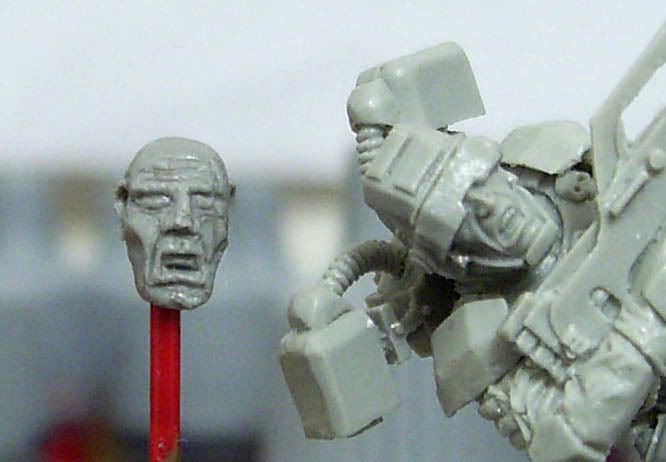 OK further refinement after analysis. Stage III tweak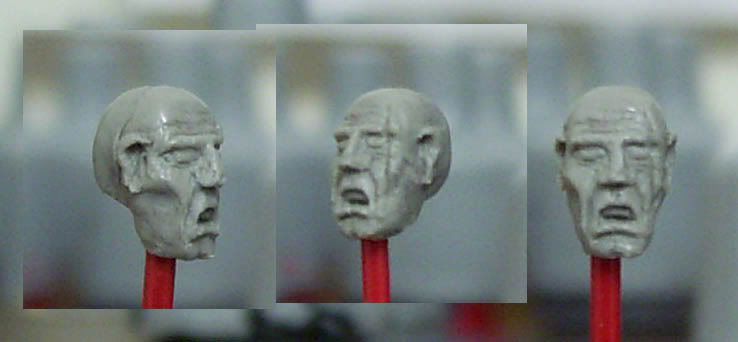 Big thanks to Simon Proctor of Ramshackle games. I bought the procreate putty from him on ebay and its freaking amazing. It doesn't stick to the tools, and looks way cool in grey.
eBay links are not allowed on LO. ~Lost Nemesis