Hey all.
I thought I'd try my hand at converting a plasmagunner as I am doing all I can to avoid buying GW's metal figures which i hate with a passion.
Comments, questions, praise, bashing, and general BS welcome.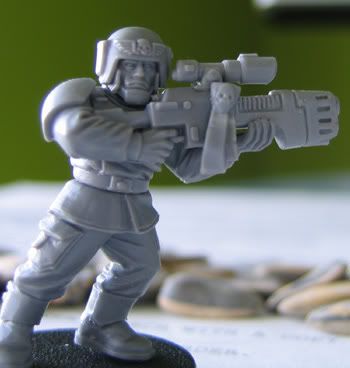 UPDATE:
Thanks for Andusciassus for his pointing out the horrendous pose. I was so absorbed with getting the weapon right I neglected a decent position for the model itself.
Here's the final build: