Discussion Starter
·
#1
·
My Army List
HQ
- 440 pts
Hive Tyrant
- Venom Cannon
- Scything Talons
- Life Leech
- Mental Scream
- Vicious Mind
Hive Tyrant
- Venom Cannon
- Bonesword & Lashwhip
- Life Leech
- Mental Scream
- Vicious Mind
Elites
- 480 pts
2 Zoanthropes
3 Zoanthropes
3 Zoanthropes
Troops
- 320 pts
16 Gaunts
- Devourer
16 Gaunts
- Devourer
Heavy Support
- 755 pts
Trygon Alpha
2 Carnifex
- Spore Cysts
- Scything Talons
- Venom Cannon
3 Biovores
Total Roster Cost - 1995 pts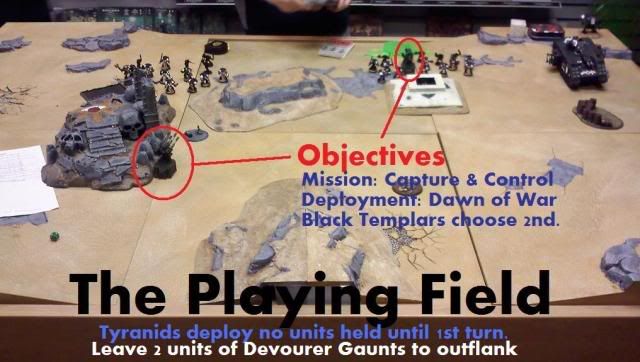 TURN 1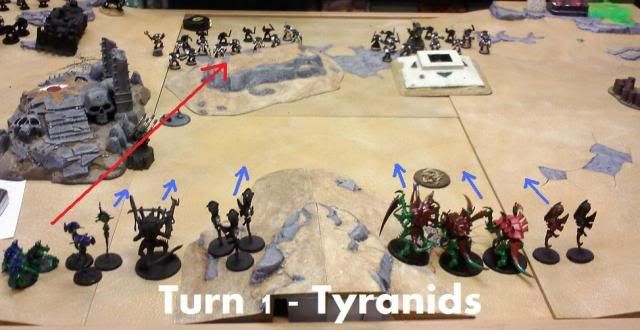 TURN 2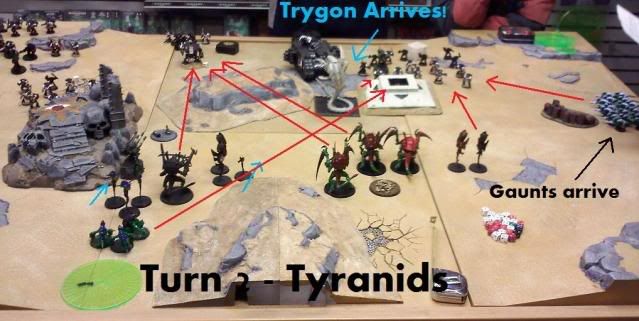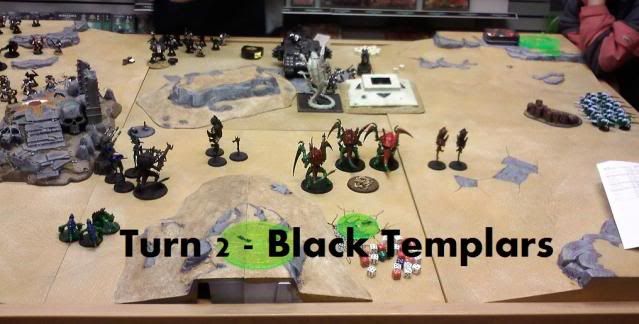 The Trygon Alpha shows up shoots up the nearby marines with his bio field and kills 1 marine. The Black Templars disembark and pump everything at the Trygon who does a really good job at distracting the enemy not much else.
TURN 3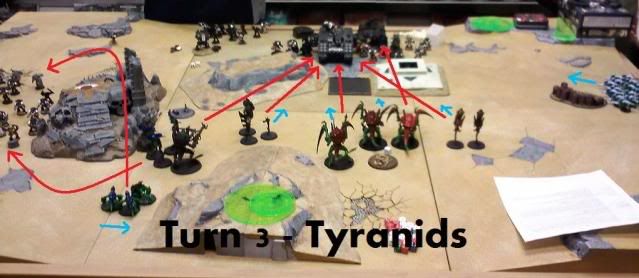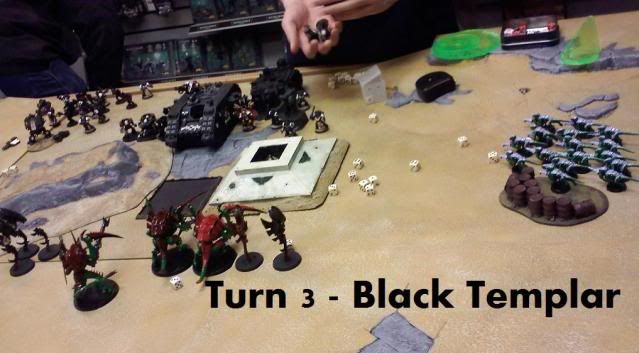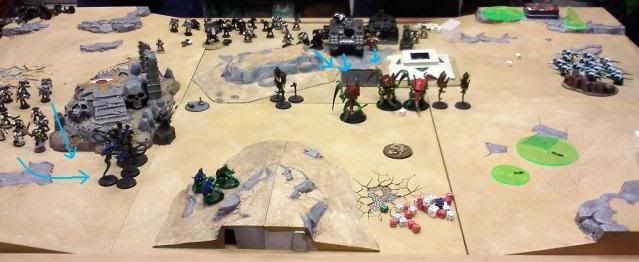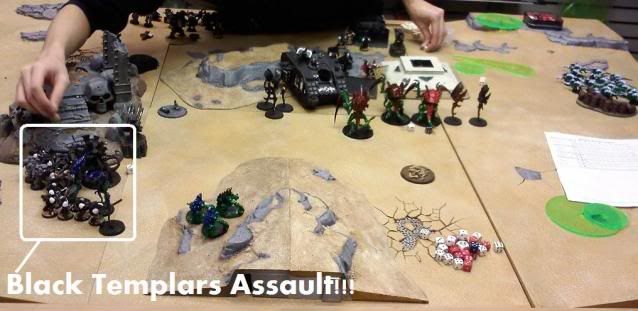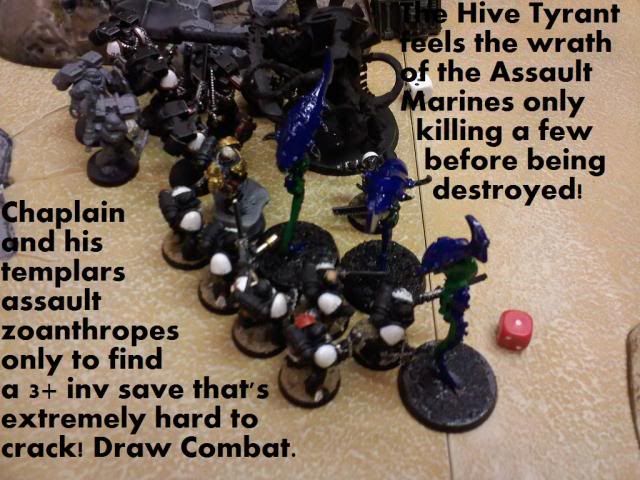 TURN 4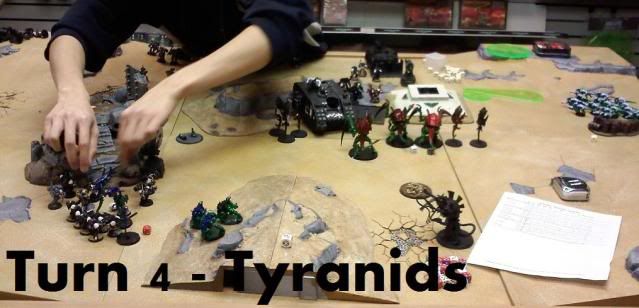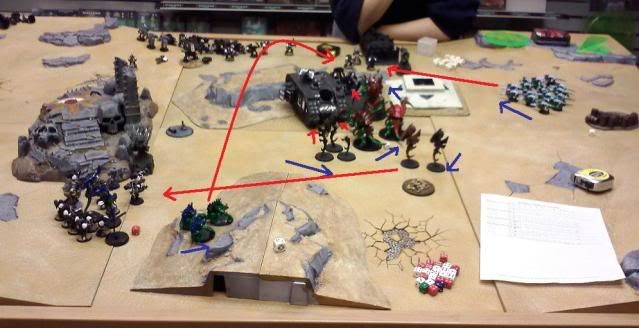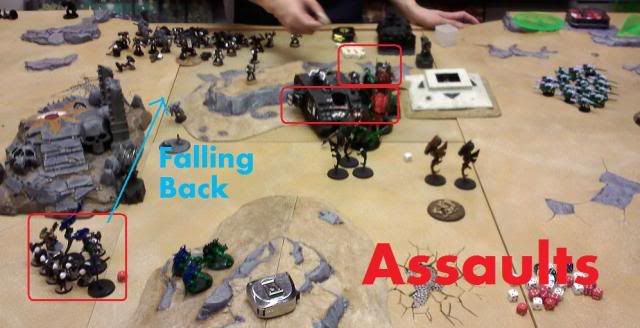 The Tyranids counter assault, the Tyrant charges the terminators after killing one with the venom cannon. The blessed land raider keeps shruggin off attack after attack truly blessed that one. However he keeps getting armament destroyed results in the process. The Tyrant ends up killing off the terminator unit single handedly however the Templars punch through the zoanthropes and head for their original goal the biovores. Speaknig of biovore by now there isnt enough infantry in the board for them to attack which sucked. The zoanthropes warp blast the assault marines leaving only one remaining who falls back but regroups later only to come and assault them.
TURN 5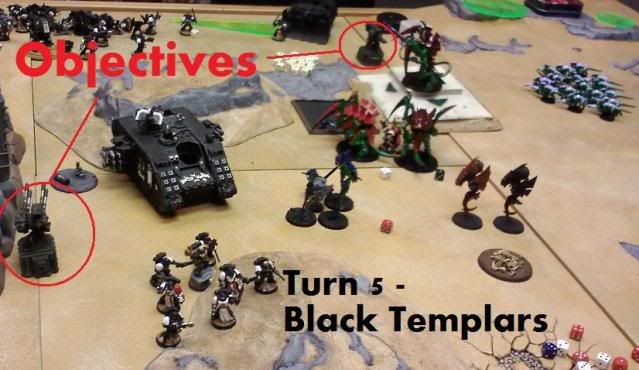 The black templar have the advantage at this point with a sole survivor hiding behind the destroyed vindicator in the back and the chaplain's unit that has survived this long and captures the Tyranid objective. If the game ends the templars win however it doesnt end...it is far from over
TURN 6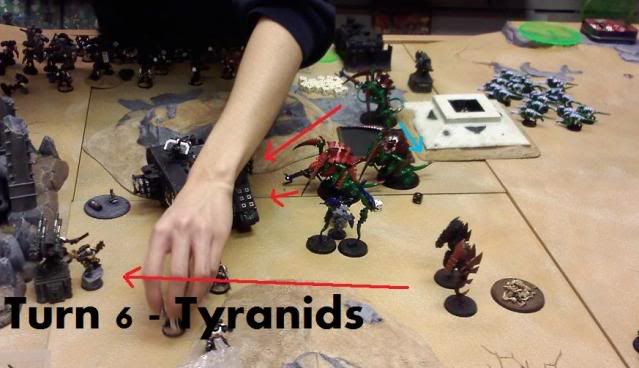 Now the templars try to force the gaunts off the objective with the lone remaining templar, while trying to hold their ground. If things go well they could win the game. However the game does not end here
TURN 7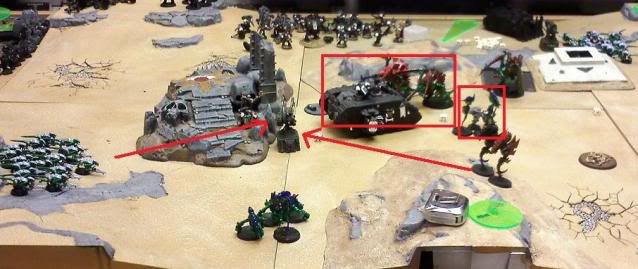 The tyranids press the black templars into a corner as the Land Raider tries to set a defensive wall against the carnifexes and zoanthropes but proves unsuccessful as the carnifexes finally tear it open in assault, the Tyrant joins the zoanthropes that held the Black templar HQ and Assault Marine in combat for the past couple phases, while the Gaunts at the top kill the last templar and claim the objective.
The chaplain becomes the only remaining survivor surviving focused warp blasts with a 4+ inv to avoid instant death and being tabled. My opponent concedes the game and the Nids take their first victory in a long hard fought battle that could have truly ended badly with any less luck.
WINNER: TYRANIDS