So, I finally got around to photograph the start of my force.
Ill start painting this asap, then Ill order some more models and the Characters.
Ive decided to start with the bulk/backbone of the force rather than the character. Thats what I normally do, and it always end with a very big bits box for my next project...
This is what I started with...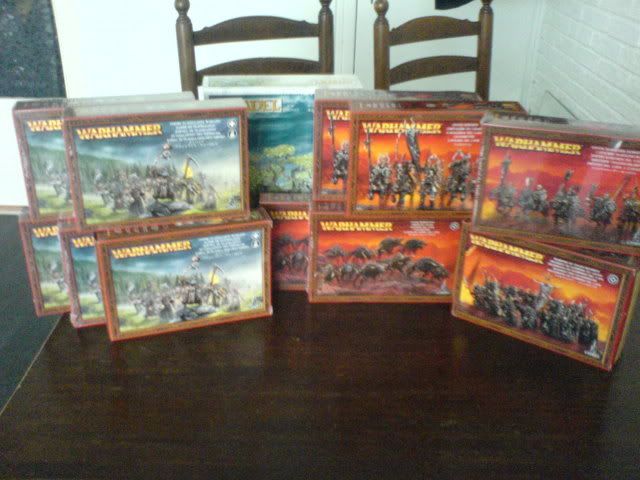 And this is what I turned it into...
As you might have seen, there are two boxes of Chaos Knights in that picture, this is what I turned them into.
And a closeup of the Champion.
I will be running one big unit of Marauders with a BSB or Caster on Palanquin, and this is what it's gonna look like, approximately.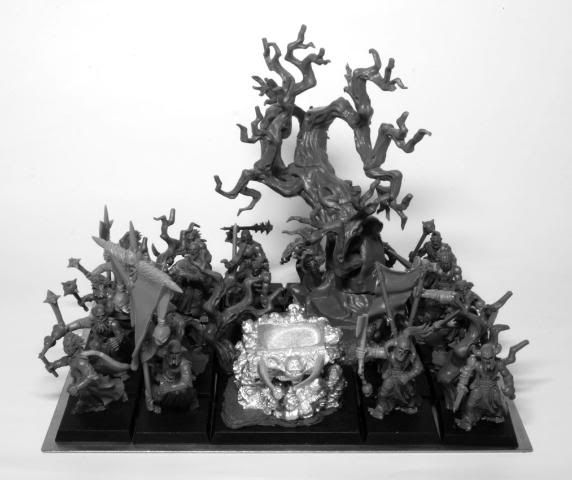 Closeup of the Command unit.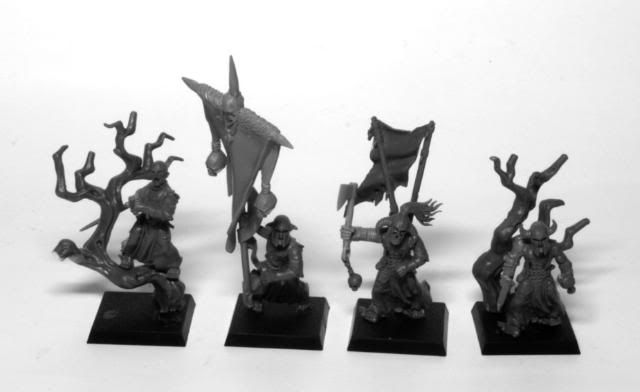 And a random Marauder that I like more than the rest, lol.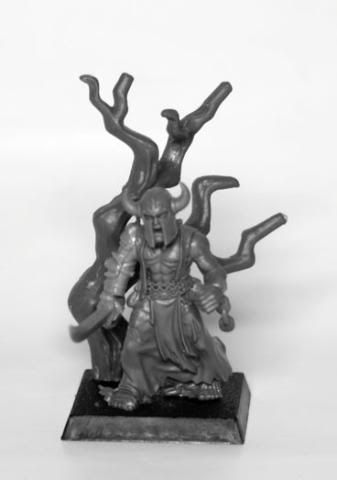 To support the one big block of Marauders I'm going to use two smaller units, and what is a WoC army without Horsemen?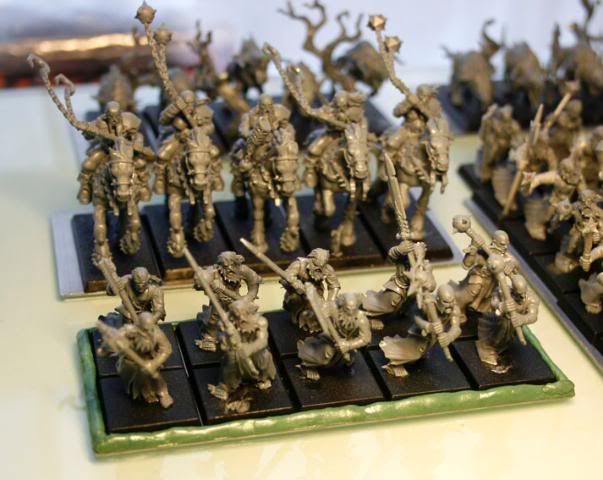 And last but not least, the Hounds.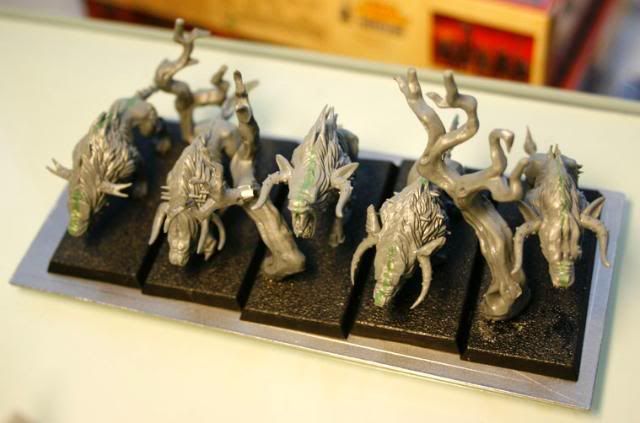 I have one more unit like this, and 2 more yet to be assembled.
The whole force in/prior to its full glory.
If you look closely, you'll notice Archaon on foot in the top right corner. I haven't decided how ill field him, on a disc or not, and as BSB or not, maybe both
I'm not sure how the army list will be, at this time I'm just making what I like.
I don't know if Ill be fielding Knight, or if Ill assemble them at all!
One sure thing I will be adding is a Daemon Prince and some Trolls.
I have a really old Nurgle model (from 1985) somewhere above the ocean as I type this, he will mount the Palanquin.
Also, about the tree in the Marauder unit, I put him there to see how it looked and I quite like it! It goes really well with the Hound, it gives the impression the army is at the edge of a forest about to storm through the valley.
Oh, I almost forgot, the Disc Ill be making will be using a tree as support instead of some horrible pole.
Thats it for now, Ill post updates as I finish things. Hopefully soon!
I hope you enjoy.