Discussion Starter
·
#1
·
Something I've never seen on the table, yet absolutely love the idea of, is Kaptain Badrukk and his Flash Gitz (come to think of it, I've never seen Flash Gitz on the table at all...) So, I decided to make it my next project to convert up the Kaptain, a squad of pirate-themed Gitz and a pirate-themed Battlewagon for them to ride in.
Below is my Badrukk conversion. I started with the Black Reach warboss, changed up his power klaw into something more fitting (I know Badrukk doesn't have a PK, but a pirate captain needs a cutlass, and what better idea for a modern cutlass then a pair of chainswords and a choppa?). I then greenstuffed a suitably piratish coat (complete with Bad Moon logo on the back), added the hat from an Ogre Maneater and a greenstuff cigar. Finally, I dakka'd up the warboss' slugga as much as possible to simulate Da Rippa.
Appologies about the photo quality. My camera isn't the best.
Front view: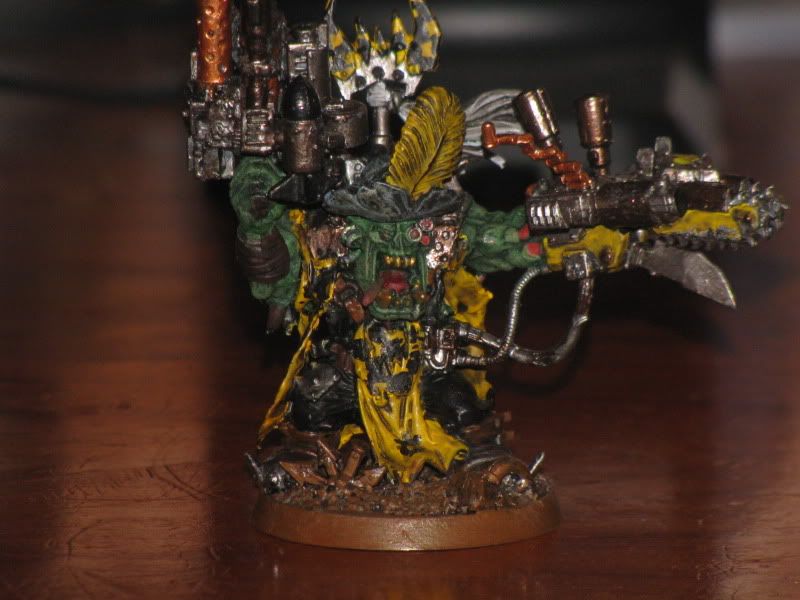 Back view:
Da Rippa: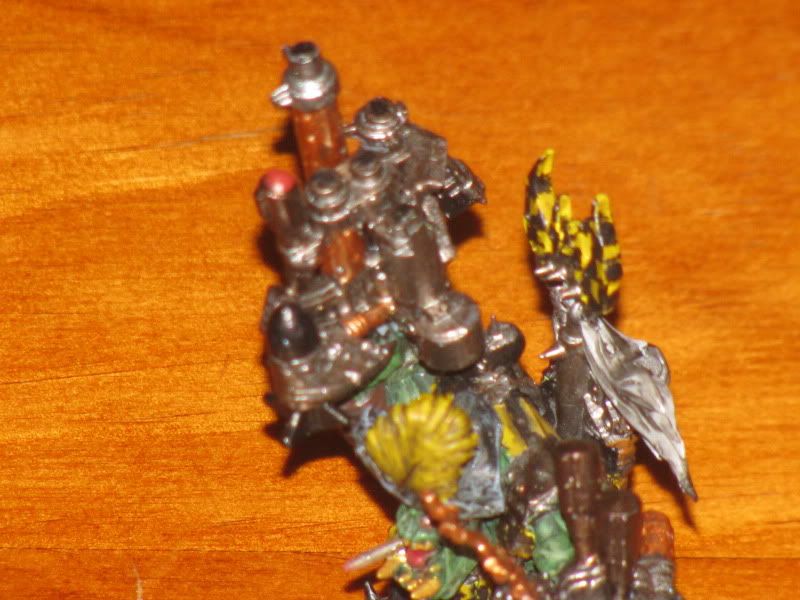 Modified Power Klaw (with extra dakka & battle damage):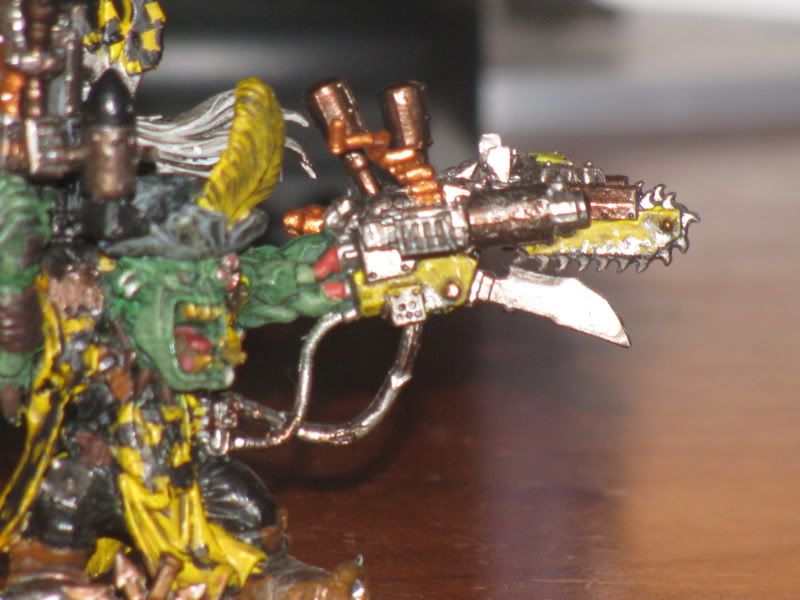 Next, I'll be converting up Bakrukk's Battlewagon, followed by the Flash Gitz and finally the Ammo Runts/Powder Grots.
As always, comments and critique are greatly appreciated.