This thing is a Carnifex I made recently. I called the Razorfex because of it's big claws. they are the stonecrusher claws from Forge world though I just have them as crushing claws. I decided to use actual crushing claws as it's legs to give it a more insectoid feel so that it would fit in better with my scorpion themed hive fleet. The actual stonecrusher claws themselves were fun to paint as they provivded quite a few options. Basically they could be carapace or exoskeleton or something else. In the end I went for a very dark green which is similar to the carpace.
The twinlinked devourer was fun to do on the top of the Carnifex. I used parts froma barbed strangler and three devourers linked together to make it. I used green stuff to blend it to the carapace of the Carnifex. I also stuck on the end of the left arm of a Tyranid warrior venom cannon to the devourer which I painted as an eye to represent enhanced senses as a bio-targeter. The bag or bit in the end of the devourer came from a Tyranid warrior barbed strangler left arm.
I cut off those normal vents and replaced them with barbed strangler gun barrels. I put spikes onto the them and used green stuff to fill in the tops to show it has toxic miasma. I chose the tusked head as I haven't used it before and it seemed good for the job. I also stuck the adrenal gland onto the underside of the Carnifex as it won't fit on the spinebanks on it's back. I filled in the gap it made with carapace parts and green stuff. The tail was also elongated to give the new legs it has more space. A coat hanger wire and green stuff was all that was needed. Comment, questions, critcism welcome.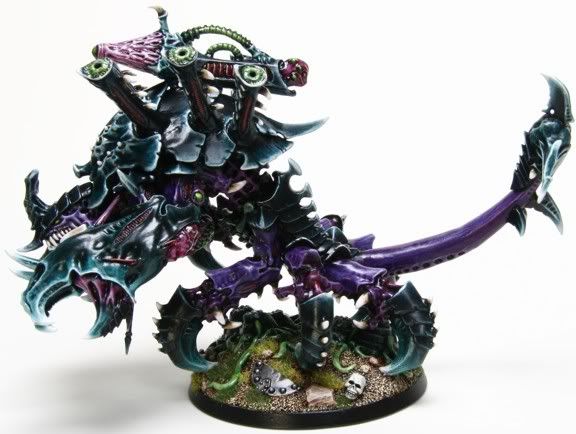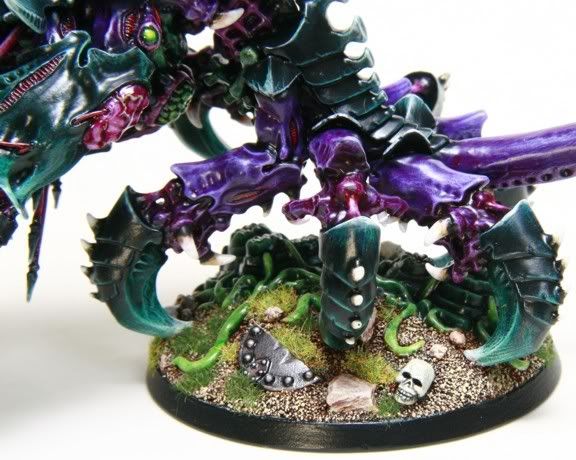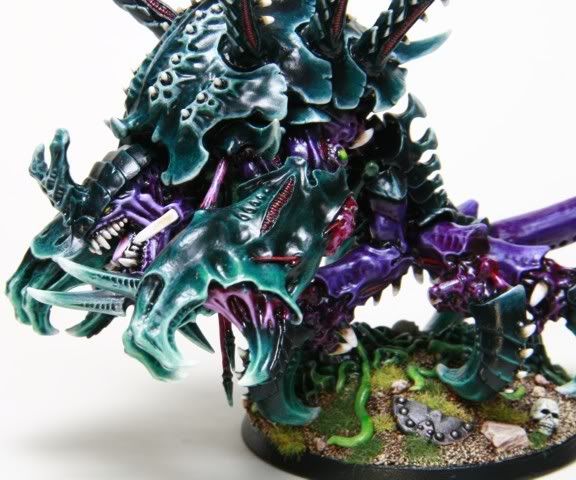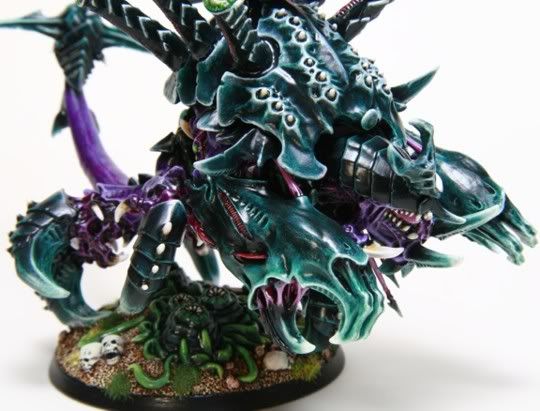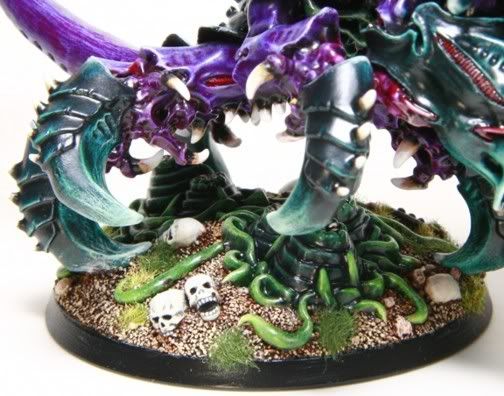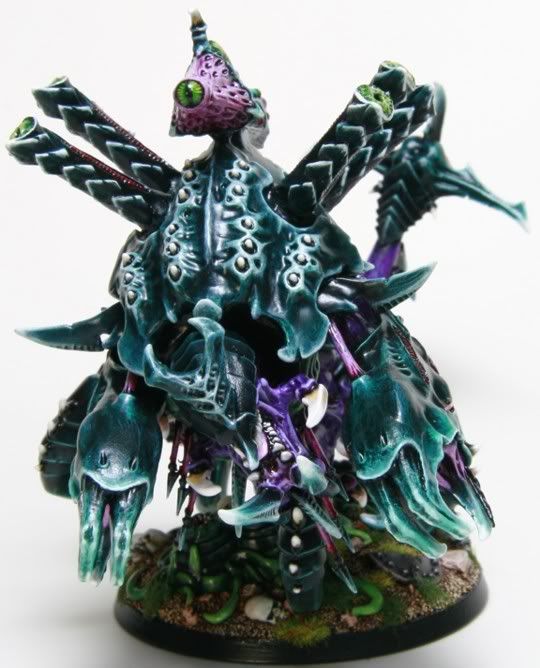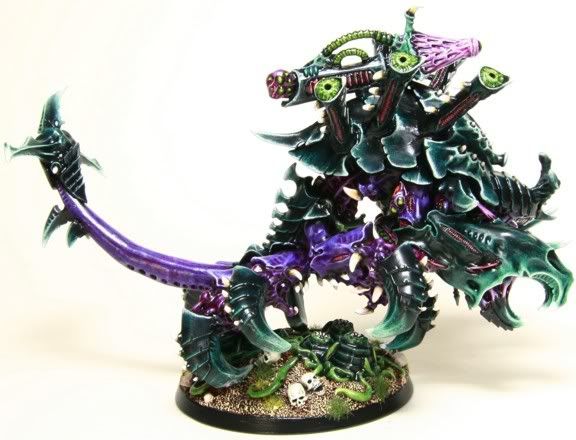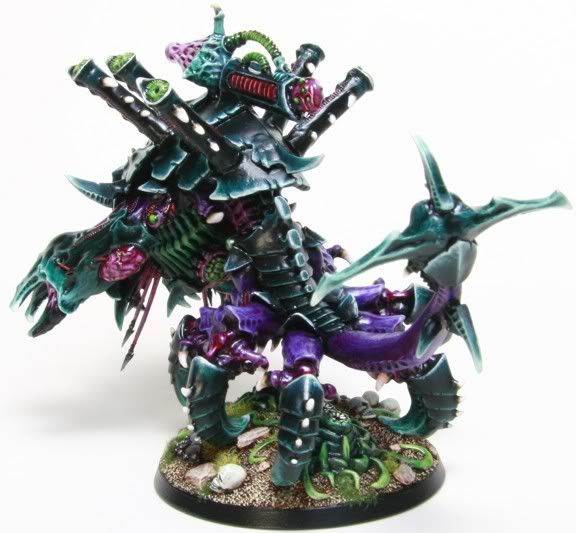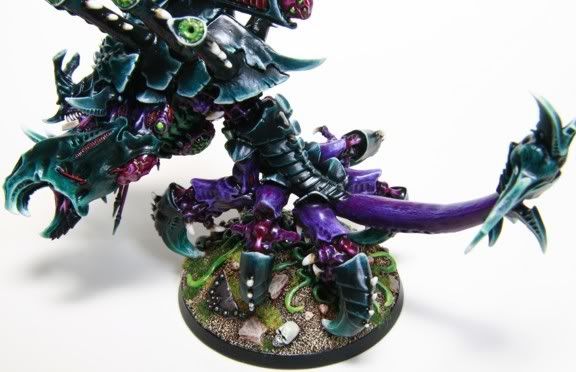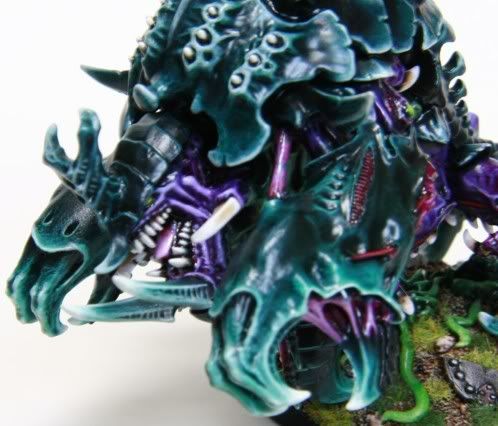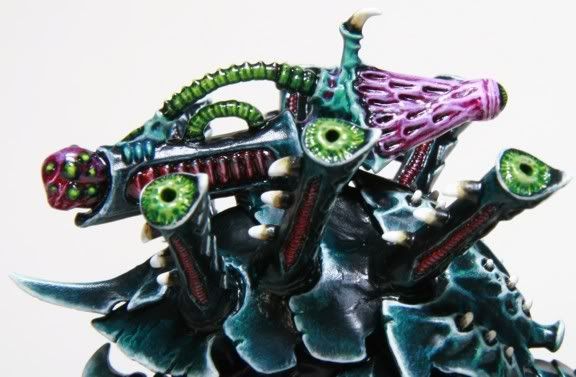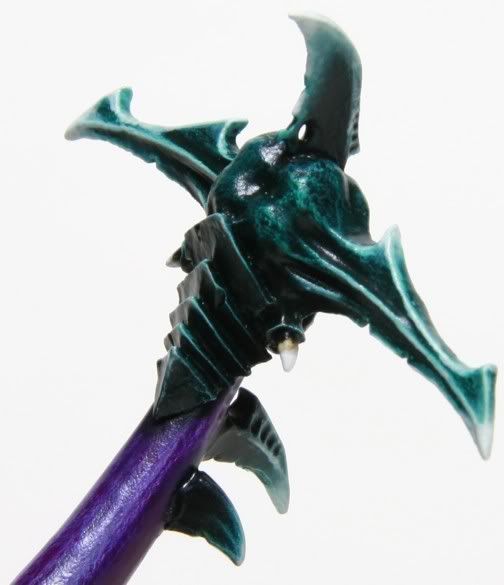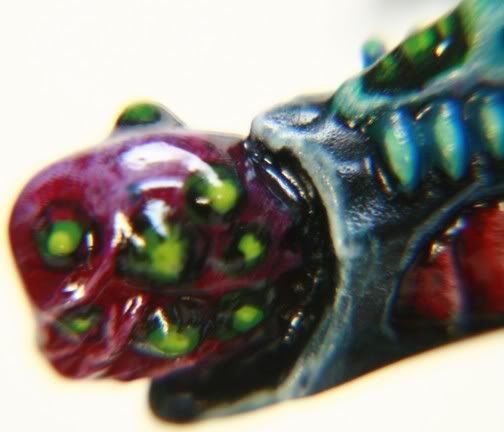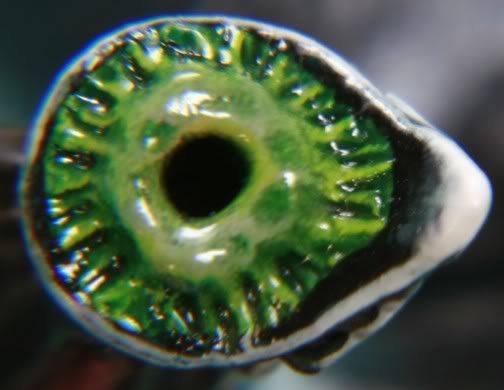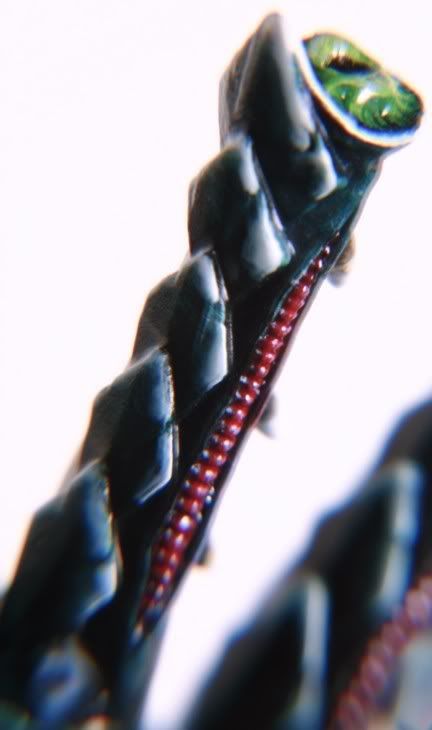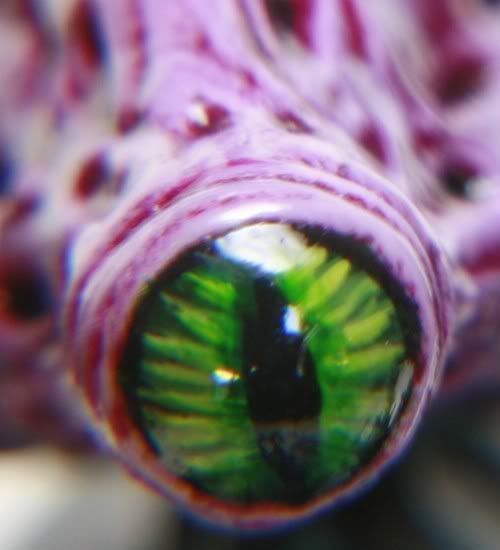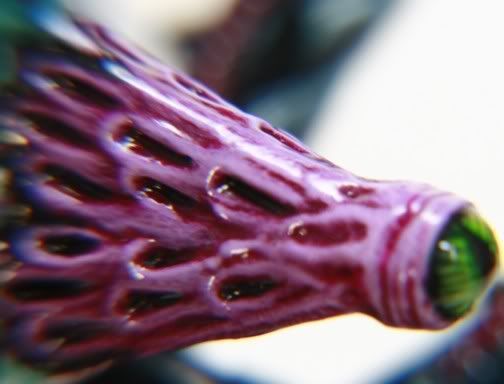 o