Discussion Starter
·
#1
·
Ok I said I wasn't going to post this because I wasn't happy with it, but you can thank rikimaru for a positive private message plus in the cold light of day I can see its not that bad really. Still areas to improve on but I know those, and can work on them. (Remember it is only my 2nd half sculpt).
Concept sketch (not mine, was found on 4chan by a friend)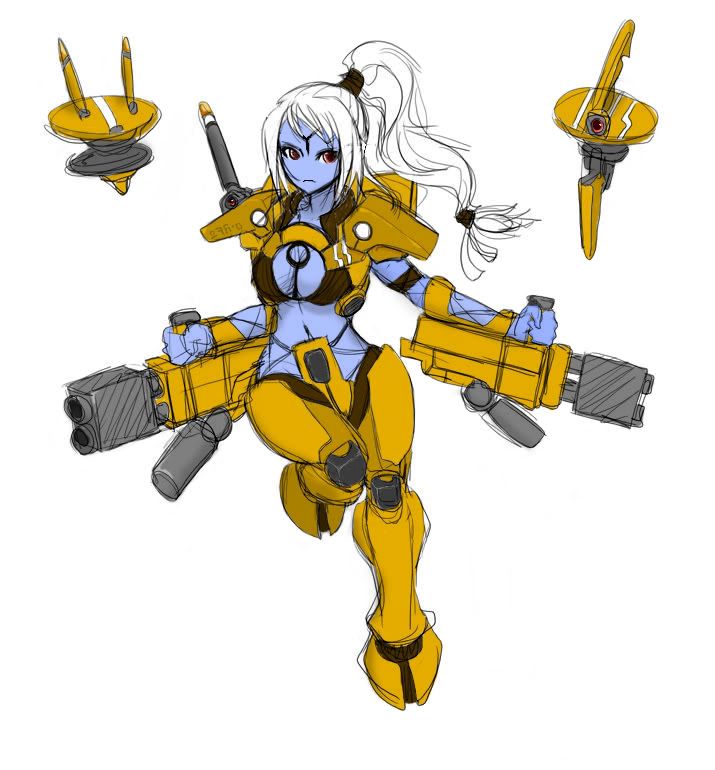 My 3D representation, completed from sculpt to painted in 11 days.
For more info on the sculpt, or a chat, check my sig. Would be awesome to see some of you guys over there.
NEW pics edit (also on page 4)
Alright lads got some more pics. Some different angles, and I've included the finished drones. I'll get round to cutting the backgrounds out eventually, so apologies for that.