Discussion Starter
·
#1
·
Hey everyone, this is my painting blog to give me more motivation to paint for a tournament this March. I will apoligise beforehand on the poor quality of photos, any tips would be greatly appreciated! They will improve as this project continues. It will be a 2000 point mechanized Space Wolf list. Progress so far:
Venerable Dreadnought:
Wolf Guard Battle leader Alarik Bloodmaw, this guy will soon be replaced by a cool little conversion I have planned.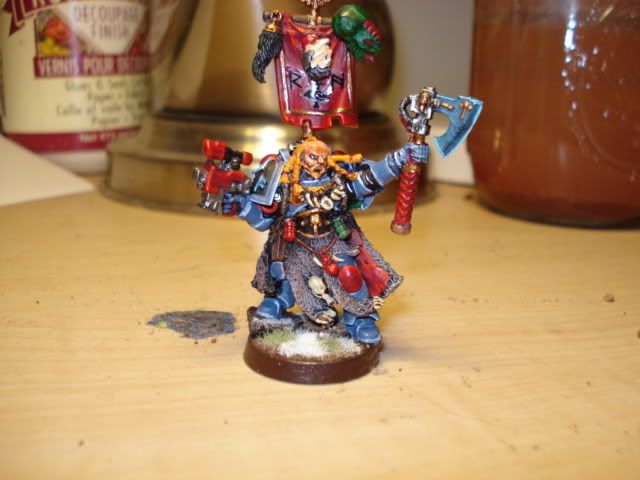 VERY wip Wolf priest, BTW in person his hair is much more orange and the gold has a great deal more depth.
Land Raider for the blood claws, I know the headlights are missing and that is something that needs to be fixed asap.
Grey Hunters and their ride.
The 2000 point force so far: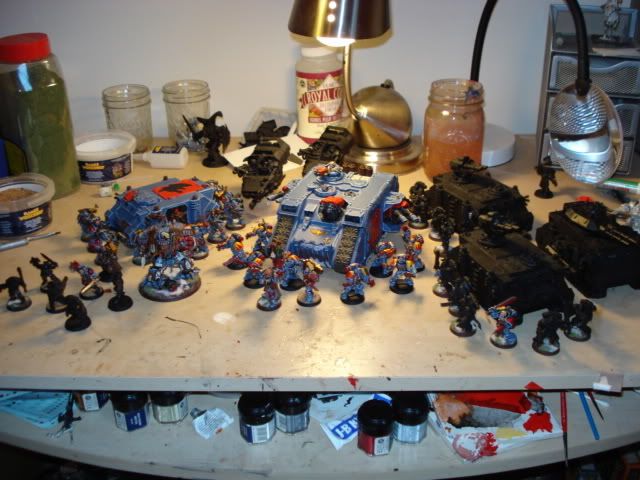 There are tons more photos to come and a lot more updates. Since this photo was taken (need to charge camera!), I have completed a 6 man Grey Hunter squad and a razorback plus made a new battle leader.
More too come soon!!