Discussion Starter
·
#1
·
Last time I got to play Necro (which was a couple of years ago now) I made a Spyrer gang out of the old Dark Eldar warriors, but both the assembly and painting were somewhat rushed, so I thought I'd have another go and hope to do a better job. Here's my current progress with three Jakara: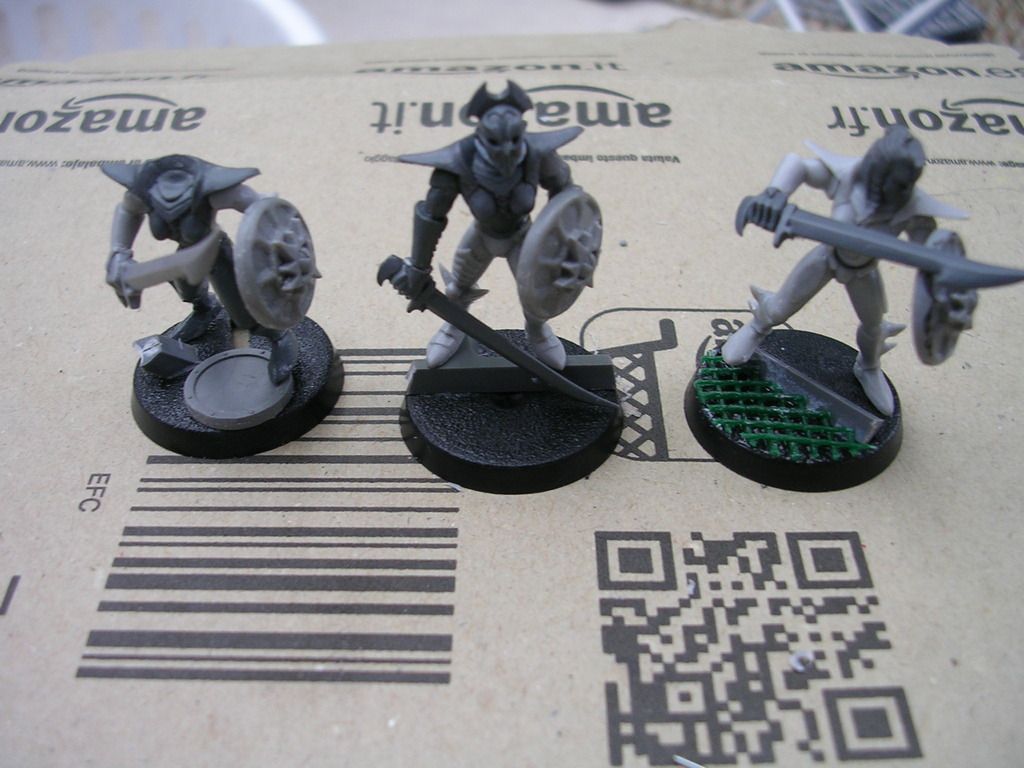 I'm undecided on the heads though. At first, the plan was to use wood elf glade guard heads, as on the model on the right. This is the closest to the original model out of the options considered. I have, however, been considering two alternatives. Second is using dark elf sister of slaughter masks - the idea being that the gang actually dress like some kind of evil demons to scare their prey. Third is using dark eldar scourge helmets, probably with any feathers removed. I have the bits for both of these options lying around anyway and it would give the gang a bit more unity. If I stick with the wood elf heads for the Jakara then I'm not sure what to use for other models, particularly the Malcadons (possibly Tau fire warrior head?).
I know this board is pretty quiet, but any thoughts welcome.