Discussion Starter
·
#1
·
WEll with the first of most likely many titans to come, complete; I have started on my first ever commssion. Someone at the local hobby store is paying my $95 to build him a cardstock titan ovre paying roughly $550 for the forge world variant. Ill post more pictures of the titan as its built as all thats finished of it right now are the legs and the hips which arent even glued together.
The finished one is only missing a toe which I used to start the other titan. Im calling it the "Volpis" pattern, being that that is roughly latin for Fox and my last name is Fox. Yes it is alot like the Jackel pattern but I dont care.
The only details left to be put on are the fuzzy dice for the cockpit, finsih the cockpit, and put on the rack of lights with smilely faces just like the big monster trucks. Campy, yes, funny, indeed.
There she is in almost finished paint!
From the other angle, again she is almost finished being painted and snowed on.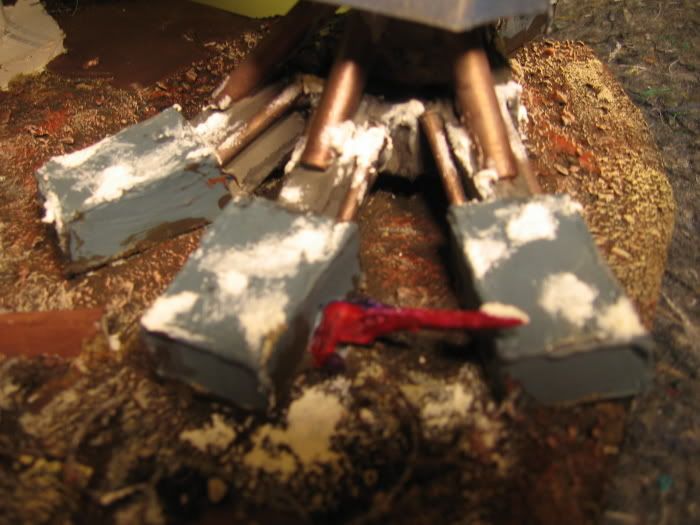 To add to the flavor, a crushed 'Nid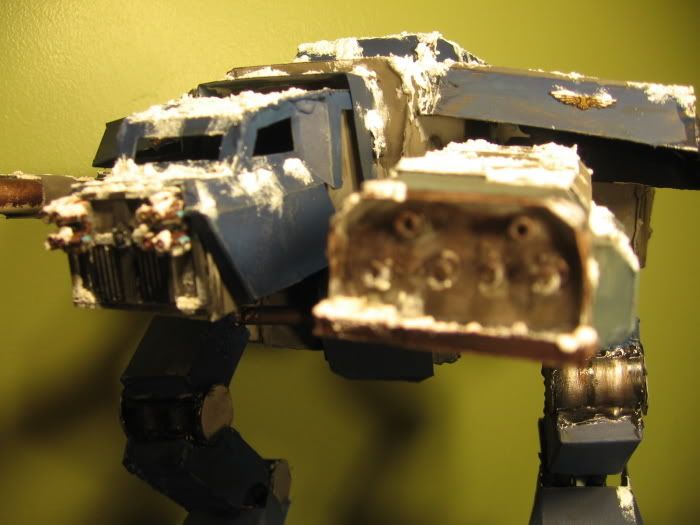 My thats an awfully big twin gattleing machine gun of doom, death, and destruction you have!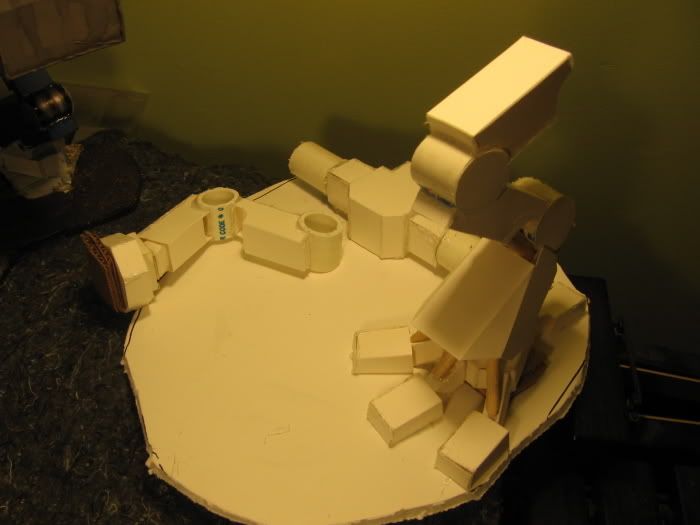 Evidance that the Tech. preists are still alive and well, its a BABY titan!
Hope this shows that anyone can make a titan from cardstock so yeah go out and build one today! Hope you like this and yes there will be three titans bult by the end of the month; man I have to much time on my hands.