So after buying a renegade strike force box set about a year ago, as well as already having an old chaos marine battleforce, I decided to finally build the army that has been sitting here taunting me for years. It will be a Steel Brethren army, and hopefully will look like the image below.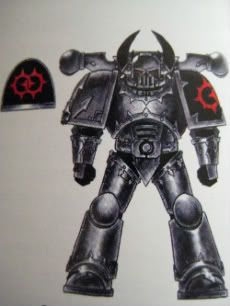 The army will be over 2,500 points, and will look something like this when completed:
HQ:


-Winged Nurgle Daemon Prince
-Winged Khorne Dameon Prince
Elites:

-Chaos Dreadnought
-Chaos Dreadnought
-Terminator Squad
Troops:
-3x Plague Marine Squad
-3x Khorne Berzerkers Squad
-6x Rhinos
Heavy Support:
-2x Defilers
-Obliterator Cult
I have everything in this list except for the two daemon princes, 3 of the rhinos, and one of the defilers.
I didn't want to pay for the really expensive plague marines that GW sells, so I decided to convert normal marines. The first thing I attempted for this was to turn the chainsword into a plague knife. To do this I just used sprue clippers and trimmed it down, then cut away at it with a hobby knife until it was jagged to my liking.
From this...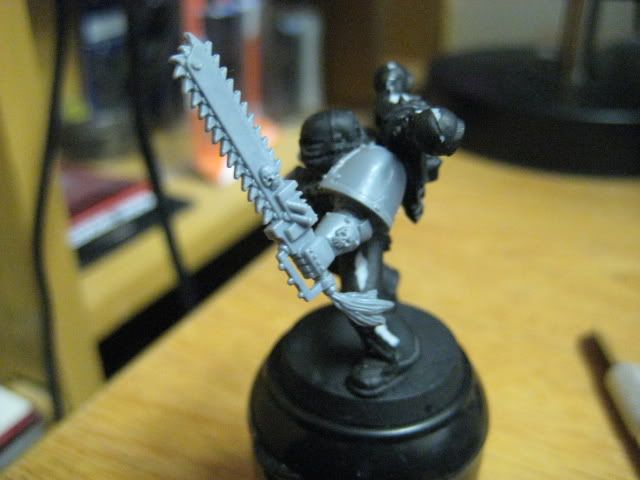 To this...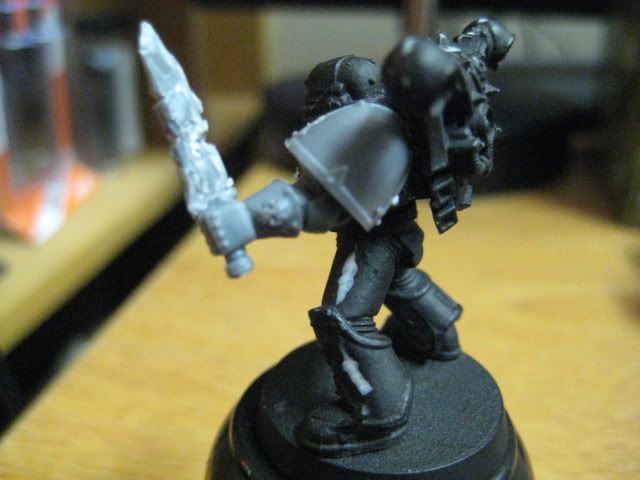 I did this to most of the marines except for obviously the ones who are holding just bolters.
Also, I went ahead and trimmed away the bolt pistols and replaced them with bolters, to give the plague marines that strong, can carry a bolter in one hand look.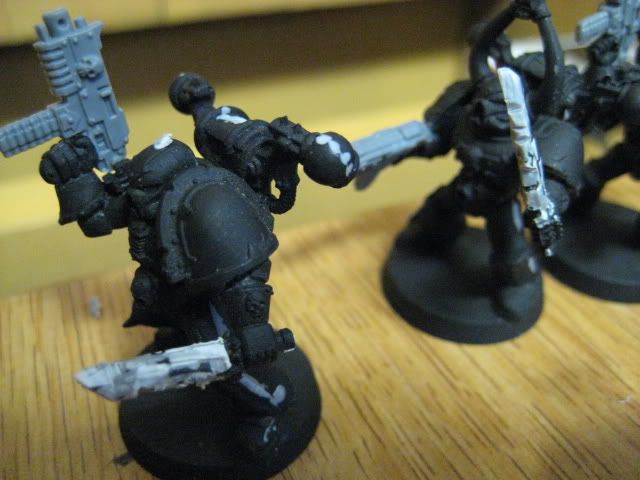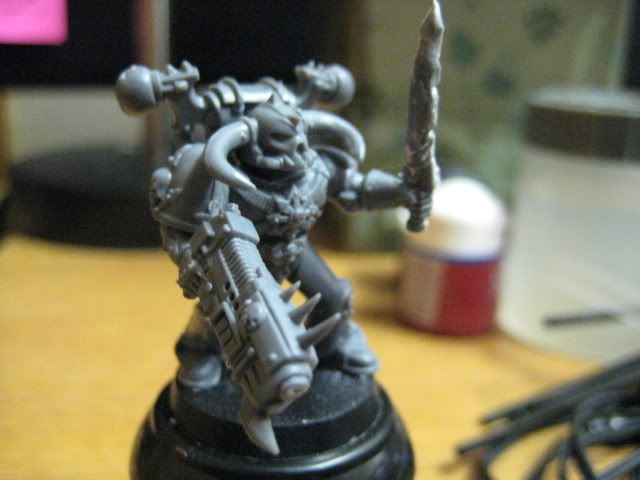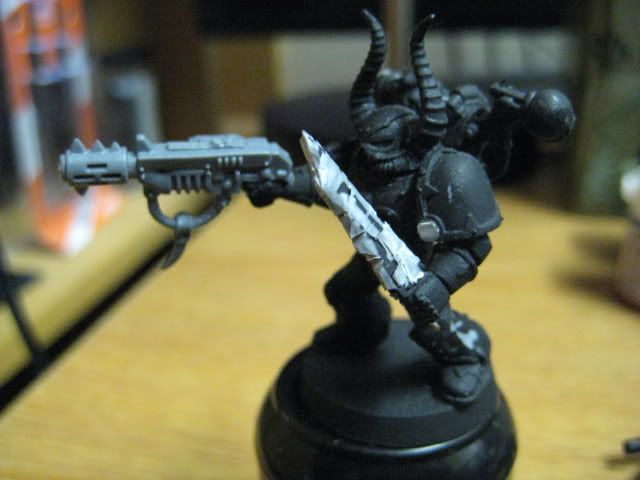 More will be coming soon!