Discussion Starter
·
#1
·
I am just getting my Sisters army off the ground (along with a couple other major projects as well.) It's a pretty standard army for the most part. Black, Red and white. Ok, so the tanks aren't done yet, but this should give you an idea.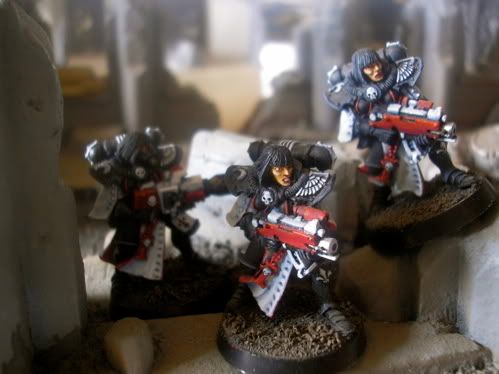 But along came Scooter. Now I'm trying to figure out how to make my Mars Pattern Warhound Titan fit in with the color scheme of my Sisters. If I could get it to work with my Current Guard army, so much the better. Just thought I'd throw this out to see if anyone had any (or have any links to) keen ideas for Titan color schemes.
To see what I'm talking about, here is the l
ink to the Titan WIP thread
.
And here is the
link for my Guard WIP thread
.
Thanks.
-J