Discussion Starter
•
#1
•
This isn't really a work in progress as a concept to be explored at a later date.
Conversions have barely begun and will sit on my shelf for the most part until my current projects are complete.. Unless I get a converting idea burning a hole in my brain.
Just thought I'd share the idea.. which is as the title states, an all-Hotwheel Biker mob. Not to be cheap, just to be fun. I'll have my regular biker mob as well.
The 'bikes' will look a lot less weedy when fully Orkified.
Too many Tyranids to paint right now to let myself get
TOO
sidetracked. :waiting: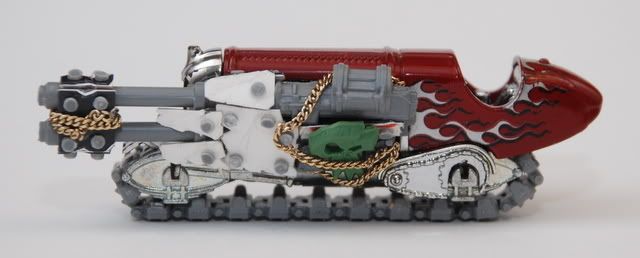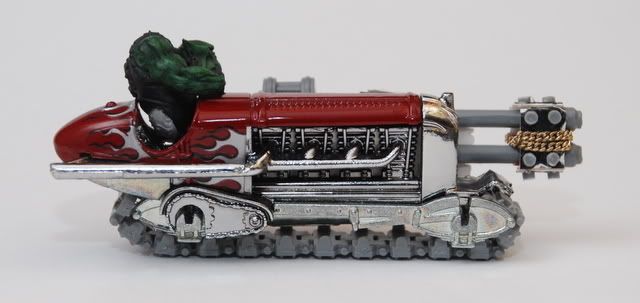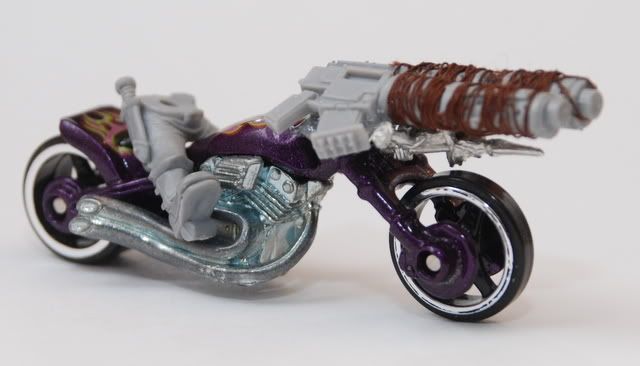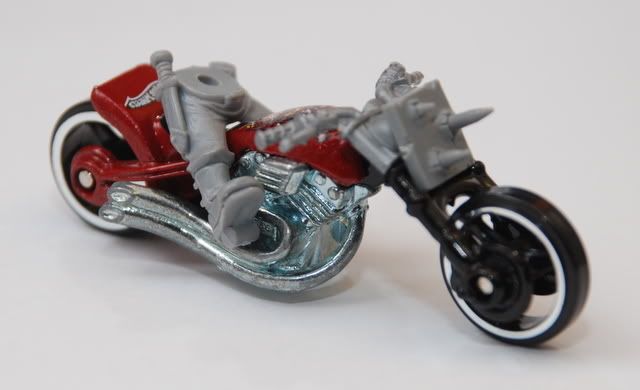 Size Comparisons: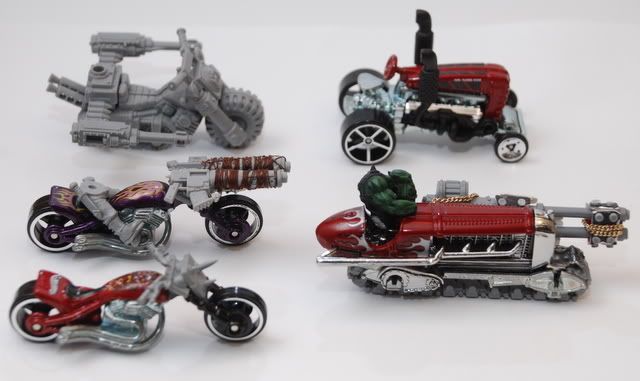 Like the idea or hate the idea, it is an opportunity for some really fun converting! :curl-lip: And again, this isn't to do away with buying real bikes.
Latest idea: Panel rivets starting to pop.. Cut the axle from a hotwheels car, snip the tip off the axle. This will be the rivet. Drill a hole with a pin vice, glue rivet in hole sticking out as much as is wanted. Bend 'em for character.